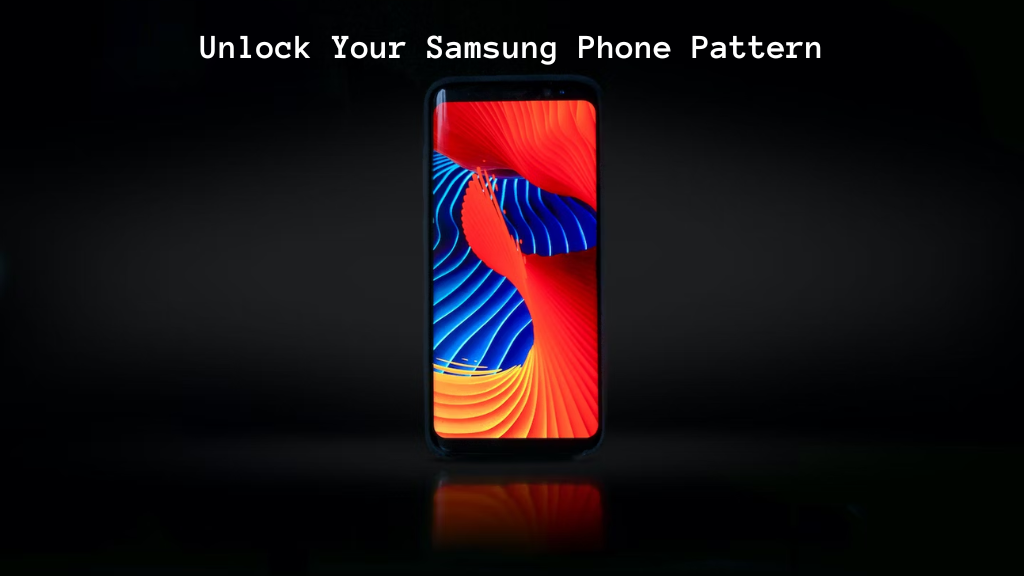 If you've forgotten the pattern for unlocking your Samsung smartphone, you may be worried about losing all your data by performing a factory reset. However, there are several options to access your device without wiping all contents. This article discusses Samsung phones, pattern locks, avoiding factory resets, unlocking methods and security features to help you regain access in such situations.
Understanding Samsung Phones and Lock Screens
Samsung is a popular South Korean brand known for producing high-quality Android devices over the past decade. Their phones run customized skins over Android with additional features. Like most smartphones, Samsung devices have lock screens for security that can be bypassed using patterns, PINs or biometrics.
A pattern lock requires sliding your finger to connect dots in a visualized pattern. This is a common unlock method for Samsung phones due to its simplicity. However, patterns can be forgotten over time if not used frequently. Getting past a forgotten pattern without resetting is the goal here.
The Downsides of a Factory Reset
A factory reset, also called master reset, wipes all data and settings on an Android device to its initial "out-of-box" state. This includes deleting personal files, app data, credentials and more. You'll lose contacts, photos, videos and have to download all apps again after reconfiguring everything.
Factory resets should really only be a last resort if you can't access your device any other way since it involves a lot of re-work. There are usually better options to avoid this hassle, as we'll cover next.
Alternative #1: Smart Lock and Trusted Contacts
Many Samsung phones include the Smart Lock security feature. Once enabled, it allows unlocking the device's screen near Bluetooth-paired trusted devices like smartwatches.
To use this option, you need to have previously set up Trusted Contacts on your Samsung. Then ask a contact to be near your lost phone to unlock it remotely without a pattern. This bypasses the lock screen software-based.
Alternative #2: Google's Find My Device
If Find My Device is enabled for your Samsung, you can remotely unlock it online without being near the physical phone.
Just log into android.com/find on a browser. Select your device to ring, lock or erase it. You can also enter a new unlock PIN remotely, allowing access to change the pattern lock afterwards.
Other Unlocking Options
There are some technical methods if the above don't work:
Use an Android Debug Bridge (ADB) Command
Use ADB (Android Debug Bridge) commands in a computer's command prompt connected to your Samsung via USB debugging. Specific commands remove/reset the lock screen.
Enter Recovery Mode by holding Volume/Power keys. Then select the option to just "reset password" without a full data wipe.
Biometric unlock by fingerprints or facial recognition if set up, bypassing the pattern altogether.
The goal is to avoid real data loss by utilizing software/settings-based solutions primarily.
Use External Recovery Mode
If the above software options don't work or your phone is non-responsive, there is still hope via recovery mode. Here are the steps:
Power off your Samsung phone and hold Volume Up + Home + Power until the device vibrates.
Use the volume buttons to navigate and power button to select "Wipe data/factory reset"
Scroll down to "Factory data reset" and select it.
Confirm the reset which will wipe only the lock screen/password without a full reset.
After rebooting, your pattern lock will be cleared but all other data/files will remain intact.
While still involving a "reset" of sorts, this wipes just the lock screen versus a full format. So you avoid having to completely redo your phone configuration and app restores.
Understanding Lock Screen Security
Besides patterns, Samsung lock screens also support PIN codes for text-based entry and biometric unlock using fingerprints or iris/facial scanning on newer models. These are more secure than swipe patterns but may still be forgotten over time without use.
Proper security features like encrypted storage, remote wipe capabilities and third-party finders help users locate lost devices and prevent unauthorized access to personal data. Their importance is exemplified in cases like forgotten passcodes.
Prevention Tips for the Future
To avoid lockouts, consider these tips:
Enable Smart Lock, Find My Device and biometric unlock on Samsung phones if available.
Create a Screen Lock Backup PIN for Samsung through Settings in case your primary method fails.
Document passcodes/patterns externally and store securely in multiple cloud locations for future reference.
Set lockout timers to re-prompt passcodes more often after inactivity to reinforce memory.
Restore pattern lock regularly even when remembered to prevent muscle memory loss.
With some precautions and the guide above, you should now feel empowered to access a forgotten Samsung lock screen properly without harming your valuable user data. Let me know if any part needs clarification!
How do I know if my Samsung has Smart Lock?
Smart Lock was introduced on Samsung Galaxy devices running Android 5.0 Lollipop and above. To check if your Samsung supports it, go to Settings > Lock Screen and Security > Smart Lock.
What happens if I forget my Backup PIN?
If you forget the Backup PIN you created, you will need to perform a factory reset to access your phone again. That's why it's important to store your Backup PIN securely in multiple cloud locations.
Can I unlock my Samsung without the phone?
Yes, through the Find My Device feature you can unlock your Samsung remotely from another device by signing into android.com/find without physical access to the phone itself.
Will unlocking methods trip Knox on my Samsung?
Using Smart Lock, Find My Device or the Backup PIN will not trip Knox since they do not involve bypassing bootloaders or tripping security flags. Only ADB debugger commands have the potential to trigger Knox if not performed properly.
How do I enable USB debugging on my Samsung?
To enable USB debugging, go to Settings > About Phone and tap the Build number seven times. Then go back to Settings > Developer Options and toggle the switch to enable USB debugging. Your phone must be paired with the computer and USB driver installed before using ADB.
What happens during a factory reset on Samsung?
A factory reset reverts all settings and deletes all user-installed apps, media, documents and other data. The phone is returned to the as-purchased state. Any data not backed up will be permanently lost, so it should only be used as a last resort to resolve major issues.
My Samsung is locked in download mode, can I still unlock it?
If your phone is stuck in Download mode (also called ODIN mode), you unfortunately cannot unlock it through normal means. You may need to take it to a repair shop with Samsung download mode expertise to try and recover access. Hard bricking is usually required for unlock attempts in ODIN mode to prevent further issues.