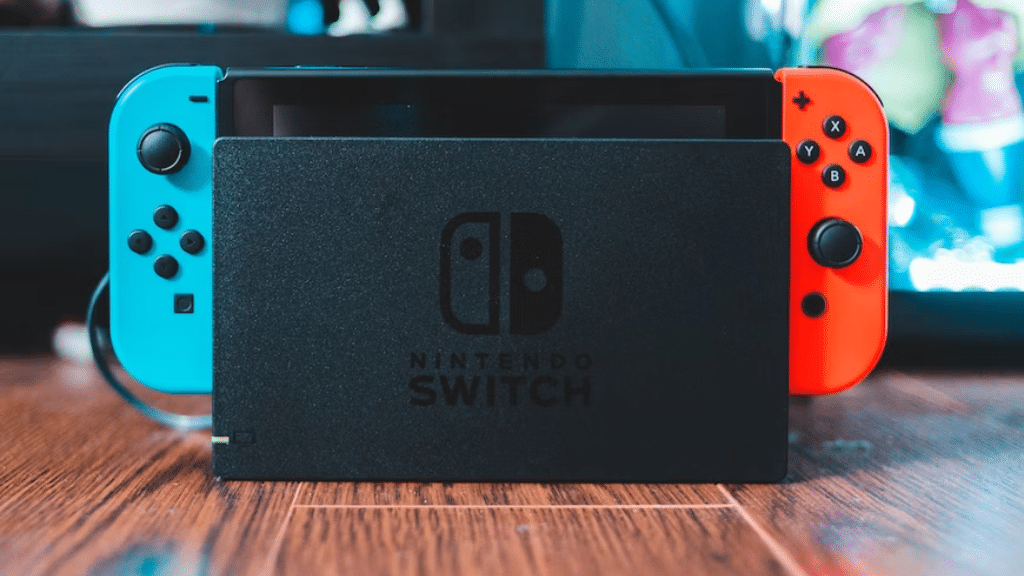 How many times have you needed to charge your Nintendo Switch but didn't have the dock nearby? When you want to play on the go or charge the gadget, it can be frustrating.
Many customers have questioned whether they can use any USB C cable to charge the Nintendo Switch. There are a few technicalities, but the answer is yes. I'll go through how to charge your Nintendo Switch using a micro USB-C connection in this article and whether or not you should use a smartphone charger for it.
How is the Nintendo Switch Recharged?
The regular AC adapter that comes with the Nintendo Switch and Switch Lite can be used to power the dock, which in turn powers the Switch. As an alternative, you might take the adapter out of the dock and connect it straight to the Switch.
The most effective way to charge your device is with the normal Nintendo charger. Although charging will proceed more slowly than usual while you are playing the game, you can still charge while doing so. It will take about 3-3.5 hours to fully charge the gadget, despite the fact that Nintendo's official website does not specify the charger capacity. However, it can take longer if you're charging and playing at the same time.
How to Use a USB-C Cable to Charge a Nintendo Switch?
As you may already be aware, every Nintendo Switch Controller has a USB-C port for charging. It effectively means that you can use any Type-C charger. However, depending on the power input, the charging rate will change.
The only thing you require is a power source, such as a laptop, smartphone (OTG), power bank, or a regular smartphone charger with a USB-C connector. The Switch may plug and play simultaneously with an output of 7.5 watts at its maximum.
Nintendo did not state the minimum charging output limit, but generally speaking, the faster the charger charges the battery, the more amps it has. A standard smartphone (without fast charging) has 5 volts and 2 amps of electricity, which is more than enough to charge the gadget up without harming the battery. Fast chargers may allow the Nintendo to be charged much more quickly, but the firm does not recommend using them because they can drastically shorten the battery's life.
Any USB-A to USB-C cable will work to charge your Nintendo Switch in terms of the charging cord. Use a USB-C to USB-C cable, which is what we see with modern smartphones and MacBooks, if you want rapid charging.
Can a phone charger be used to charge a Nintendo Switch?
Yes, as long as it is a USB-C charger and provides enough power to the Switch, you can charge a Nintendo Switch with a phone charger. For the Switch to charge at its fastest rate, the output must be at least 5V/2.6A. These conditions must be met for the phone charger you're using to be able to charge the Switch.
When compared to the included charger, which has a higher output of 5V/3.0A, charging the Switch with a phone charger could take longer. It's also important to note that some phone chargers might not work with the Switch, so it's preferable to use the one that came with the device.
Specifications for the Nintendo Switch Lite (HDH-001) battery
For those who like to play video games on the go, the Nintendo Switch Lite is a good choice. It is a small, portable device featuring an NVIDIA Tegra CPU and 5.5-inch capacitive touch screen. More specifications are available on Nintendo's official website. Here is all you need to know about battery life:
With a Nintendo power adapter, charging takes about three hours while the gadget is in sleep mode.
Between three and seven hours depending on the battery. The complexity and aesthetics of the game have a big impact on battery life. The battery will discharge more quickly the more resources it consumes.
YCCSKY Charger for Nintendo Switch is one of the replacements for the Nintendo Standard Charger.
An adaptable and practical replacement for the regular charger is the YCCSKY Nintendo Switch charger. When docked and being viewed on a TV, it can be used in handheld mode and to charge the Switch. This AC adapter is a useful addition as a backup charger for your Switch if you want to stop often unplugging your charger. Because it is portable and light, you may use it anywhere.
USB-C cable that is approximately 1.5 metres long.
5V 3Amp/15V 2.6Amp output
100-240V, 50/60Hz input Price: $17.99 1A charges the Switch fully in 3 hours.
2. The Nintendo Switch Charger from NALENSY
The Nintendo Switch NALENSY charger is made to charge both the dock and the pro controller. It is a practical choice for storage or travel as it is light and portable. It provides 100 percent power off console charging and startup, which makes it a great option for gamers who require an additional charger. Additionally, it works with Switch TV dock and TV mode. It functions as an authentic Nintendo Switch charger once you plug it in.
5V/2 A, 9V/2 A, and 15V output of 2.6Amp
The TV Switch Dock mode is supported, allowing for uninterrupted play.
It has a 5 foot/150 cm cable.
Protection against short circuits, overheating, and high voltage
Price – $17.99
3. Ponkor Nintendo Switch Charger
A high-efficiency AC adapter that can swiftly charge both your Steam Deck and Switch is the Ponkor Steam Deck Charger for the Nintendo Switch. It can charge the gadgets in around 2.5 hours and has a 45W output. It works with MacBooks, smartphones, tablets, and other devices that support USB-C fast charging in addition to the Nintendo Switch.
The 70-inch (177 cm) long cable has a number of safety mechanisms to guard against overheating, short-circuiting, and overcharging.
1.5Amp, 100–240V, 50–60Hz input
5V 3Amp, 9V 3Amp, and 15V 3Amp output
Price – $19.99
4. Steamhof USB-C Fast Charger
Steamhof quick charger is the ideal choice if you're looking for an all-in-one charger for your Nintendo Switch. The Steam Deck and Nintendo Switch, the PS5, Xbox, smartphones, computers, and tablets can all be charged using this 45W USB-C fast charger, along with other devices. It takes roughly 2.5 hours to fully charge the Steam Deck for the Nintendo Switch.
1.5Amp, 100–240V, 50–60Hz input
5 V output 3Amp/ 9V 3 Amp/ 15V 3 Amp/ 20V 2.25Amp
1.5 metres of USB type C cable are included.
protection from overload, overcurrent, and heat
Price – $16.89
Last Word
In conclusion, it is advised to use the Nintendo Switch adapter that is included in the box. If you do it concurrently, it's acceptable for safe charging and a better gaming experience.
When travelling, it could be more convenient to use a USB-C cable and rely on a power source. The official adapter is made to give the Switch and Switch Lite devices the best possible power. You might be tempted to use rapid chargers for smartphones that have a capacity of above 15 watts. Using Nintendo devices could harm the battery because they are not made to handle such high output.