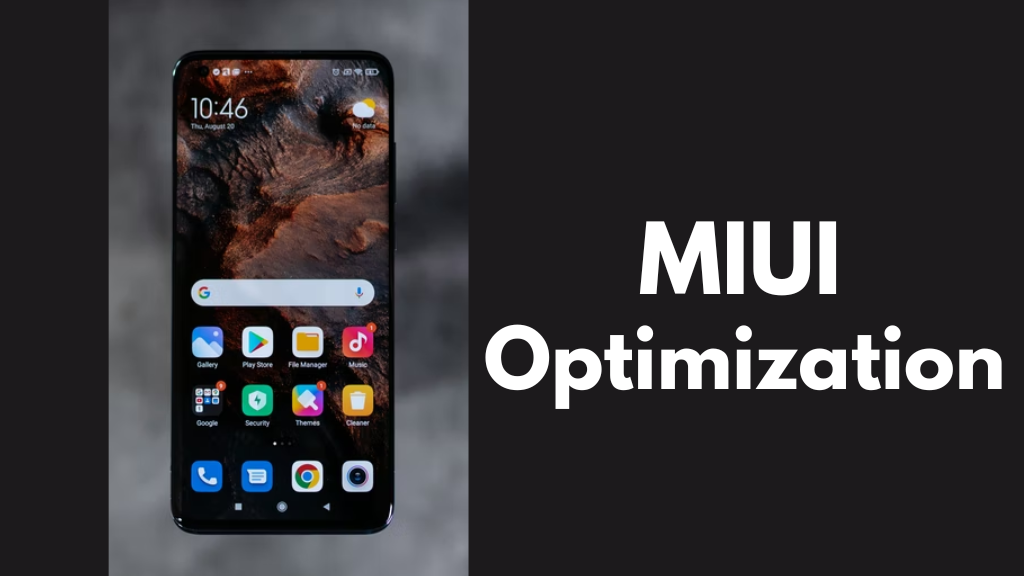 MIUI is a sophisticated level of customization for mobile phones that lets us customize the functionality of our phone simply by understanding its procedures. MIUI optimization is one of the most important features, available to all users but intended for developers.
What is MIUI optimization?
The MIUI optimization function , a highly particular tool that manages many parts of the smartphone in the background, is one of its most helpful functions.
This option lets you follow MIUI's developers' rules, which opens up a variety of MIUI-specific features and enhancements. The app and its data can be loaded simultaneously, which speeds up the process for the user.
We are all aware of how Xiaomi stands out from the competition thanks to its user interface and some of its features. MIUI optimization helps to improve the functionality of your smartphone. It concurrently loads various application data and other settings for the optimum user experience. In this Article we explain all about MIUI optimization and should it turn it off and on .
How can MIUI Optimization be enabled?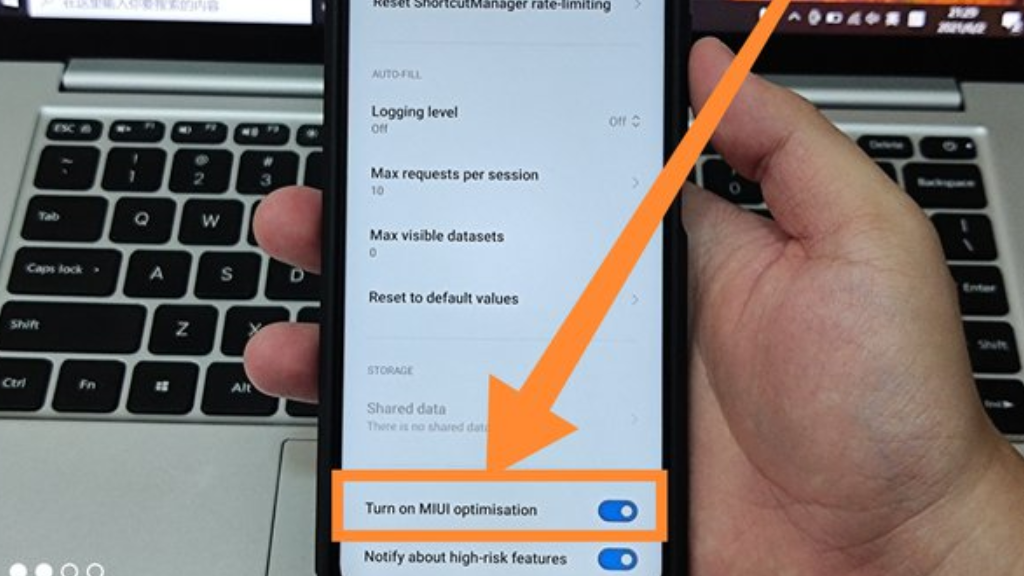 Select the "About phone" option under "Settings," then navigate to "Settings."
In the new window that appears, scroll down to the "MIUI version" column.
without pausing, click 10 times; the developer menu's activation notification will show;
Select "Advanced Settings" when you return to the previous stage;
Enable the "Activate MIUI optimization" option by opening "For developers."
Depending on the firmware version, some Xiaomi mobile phones could have three levels of optimization: high, medium, and low. As a result, the higher it is, the more the MIUI algorithms will obstruct the phone's functionality, and the lower it is, the less.
If you are concerned that the performance of your device may change too significantly, you can choose to leave optimization enabled at all times but only choose a medium or low degree of optimization.
What happens if turned off MIUI Optimization.
We've found that depending on the version of Android, the security patch, and the smartphone, certain modifications may be made by just disabling this option, while others can cause us to find other issues. We explain and demonstrate the errors that users have discovered and reported on the Xiaomi forums and social media in order to prevent any unpleasant shocks.
If you are off MIUI optimization, you need not be afraid that your phone's performance would suffer. Applications will execute at the same pace and system animations will load as before. It won't stop moving. Deactivating this function will stop your phone from deciding how to carry out specific actions.
All of these duties will now be placed on hold so that the system may concentrate on other tasks that it determines are essential to maintaining the functionality of its mobile phone and its apps. As a result, while the battery life will be shorter, its performance should increase in some situations. However, these modifications aren't crucial in the big picture.
You may always turn on MIUI optimization again if you are unhappy with how your smartphone is operating when it is deactivated. Simply carry out the measures specified in the instructions above to restart optimization. The software will now start to force-optimize all operations that it thinks are harming the device's overall performance. So, don't be hesitant to give new things a try. Performing this action won't
Enabling MIUI Optimization has drawbacks
Let's examine its drawbacks as this portion of the developers' menu has already been covered in the preceding block. At first sight, optimization may seem to have numerous benefits, but we can tell you that many of these "benefits" may really have a detrimental effect on the user experience. This puts "craftsmen" who wish to modify a smartphone's functionality in particular at a disadvantage.
Issues with third-party launchers: If you try all of the flashy launchers available and don't like the basic MIUI theme, you can have problems utilizing them. When setting wallpapers using custom launchers, users have complained of issues.
Problems with data synchronization for apps like Gmail and WhatsApp, among others.
Accessibility services have difficulty after a reboot.
Music players will immediately halt when they are forced to close.
Animations that don't match up
Third-party launchers like Nova, Apex, or Google Now cannot be installed.
The built-in settings of custom launchers cannot be used to modify the wallpaper.
There are occasional delays, stutters, or freezes when scrolling through online sites and lengthy lists.
When you reboot, the default MIUI applications will replace the custom apps you specified as the default. (Only accessible on ROMs for MIUI China)
On a reboot, accessibility services cannot be enabled.
Apps running in the background cannot sync data.
Do you want to activate MIUI Optimization?
This option would only be taken into consideration if there is a significant issue with MIUI and after considering all the detrimental consequences that the modification may have on the system.
If this setting is enabled, non-MIUI apps like Google Apps and Apps from the Google Play Store can encounter problems. It's preferable to disable this feature if you only use applications and services from the Google Play Store or Global Stable or Global Beta MIUI ROMs.
Make sure to activate the MIUI optimization option if you want to enhance phone performance and increase battery life.
You must disable the MIUI launcher unless you wish to use third-party software as your launcher.
How can MIUI push notifications to be fixed?
Xiaomi has an aggressive management mechanism to provide consumers with the greatest performance possible, but it also puts other unimportant applications to sleep, which actually disables the app from delivering push notifications.
It's possible that the MIUI optimization will put a specific app on your smartphone to sleep if it doesn't provide push notifications on schedule and prevents the app from starting automatically.
Follow the instructions to resolve this MIUI push notification.
On your Xiaomi device, go to Settings.
Go to the Apps section of the Settings menu and choose the Permissions menu.
In the Permissions menu, choose AutoStart.
If you locate an app whose auto-start feature is already activated but you still aren't getting push notifications, MIUI's built-in battery optimization may be to blame.
The following methods will disable MIUI's battery optimization:
Go to Battery & performance under Settings.
Select an app that is not providing push notifications by tapping on it.
Click on No limitations.
How to carry out the below actions in MIUI 11:
On MIUI 11, disable App Vault.
The settings will show on your screen once you press and hold a blank area of your home screen.
Select More from the Settings menu.
To turn off App Vault, tap on it.
On MIUI 11, increase the headphone volume choose Singapore under Settings > Additional Settings > Region.
Restart your phone after changing the date and time, please.
In MIUI 11, disable app updates.
Select Notifications under Settings in the Google Play Store.
Disable every symbol on your screen, including "Updates" and "Auto Updates."
Click "Ask every time" under the "App download preference" section.
Now choose "Don't auto-update applications" from the menu under "Auto-update apps."
MIUI 11: Disable Unnecessary Apps
To manage applications, go to Settings > Apps.
After selecting an app, go down to the "Force Stop," "Uninstall," and "Clear Data" choices.
Ad blocking in MIUI 11
Open the Downloads app on your smartphone, navigate to Settings, and deselect "Show suggested material."
Start the built-in browser, navigate to Settings, choose "Privacy & Security," then turn "Personalized services" off.
Go to Settings > Advanced Settings in the Music app. Turn off "Show recommended material."
Launch the Themes app, then proceed as described above.
Open the "Settings" app, go to "Additional Settings," then choose "Privacy." "User Experience Program" and "Send diagnostic data automatically" should be disabled.
Open the "Explorer" app, navigate to Settings > Information, and turn off "Show suggested content."
Reduce Internet traffic use in MIUI 11
Open the Settings app, then choose Data use. limits on data use.
Disable any apps that you don't wish to have background internet access for.
Additional Features in MIUI's " Developer Menu" To enable developer options, navigate to Settings > About Phone > Developer Options. Tap Build Number seven times.
Go back to Settings and select Developer Options under Additional Settings.
You can access a number of extra options in the Developer Options menu, including controls for animations, GPU acceleration, MIUI optimization, automatic system updates, etc.