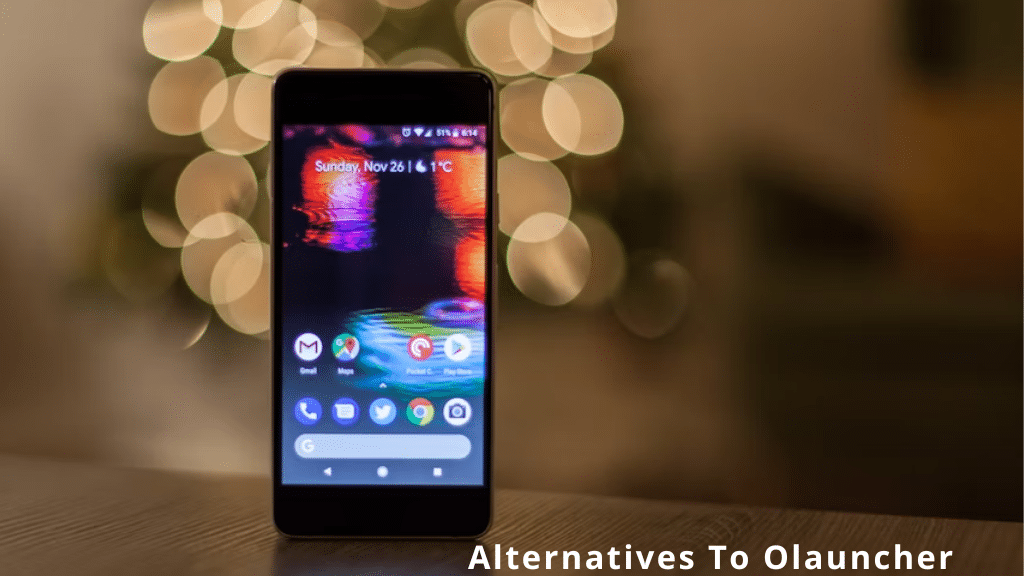 Are you here because you just searched for "Top Olauncher alternatives"? Well, don't be shocked since we're about to discuss the finest Android launchers that work like magic to customize the home screen of your device.
Additionally, it affects performance greatly, and if done correctly, it can undoubtedly improve the overall functionality of your gadget. Therefore, if you're looking for an Android launcher for your device that has a minimal appearance and is aesthetically pleasing, you should look at the list below:
What features should an Android launcher have?
All of us have this issue in mind: What specifically should one search for while looking for an ideal Android launcher? But in order to respond, we have certain key elements that, when broken down, can undoubtedly help you resolve the problem. Let's discuss the criteria by which you can choose the Android launcher that best suits you:
UI: The application's user interface should be your primary focus if you use an Android launcher to make your life simple and organised. If the UI is friendly, you can use it without any prior knowledge if it is planned to be that way. However, having a user-friendly user interface will undoubtedly be advantageous if you're seeking for uncomplicated and simple customizations like creating categories and streamlining activities.
Customizations – Choose the option that offers the most customization if your goal is to have more and more customizations to match your aesthetics. In general, you must go for those paid launchers that can provide you modifications in practically every category and widget if you're not looking for the basic but the advanced ones. The features of these sophisticated launchers include performance booster, app store, app suggestion, and more.
Lightweight: – Choosing a light Android launcher will be of great use if the goal is to keep it simple and utilise it easily. Reason? Because it won't lag behind and can add aesthetic appeal to your home screen without making it feel heavy. It is generally better to choose an application with greater features while weighing less. You can probably use it fearlessly if it is not too hefty.
Price: Choosing between a free and a premium Android launcher is totally up to you. You are free to choose whatever suits your needs. Going with the free ones would be advantageous if the requirement is to have a basic customization launcher at a reasonable degree. The premium options will also work if your desire is to keep it very advanced and customised, and you can select the plan that best meets your needs.
Alternatives to Olauncher that are the best for Android
Let's simply scroll down the list to discover which item you would choose from all of them.
Nova Launcher No. 1
Let's just agree that Nova Launcher must be included on any list of the best Olauncher alternatives. It has long been regarded as one of the top Android launchers. Because of its user-friendly user interface and customizability feature, you can change everything, including your app drawer, icon size, style, and more, to suit your needs.
It's worth it because of the great features, highly customizable UI, and low performance impact. With this programme, customising your home screen to reflect your preferences will be simple and have no negative effects on performance.If we go deeper inside the app, we will discover that users have access to a tonne of colour schemes, icon packs, animations, app drawers, shortcuts for page effects, and more.
You will also be required to pay a fee of roughly $4.99 for the same. If you want to reset your phone but are worried that all of your customizations will be lost, you can make a backup of those customizations and keep them. You won't have to put up with the advertising at all since it's a premium app now.
Niagara Launcher No. 2
Niagara Launcher is a relatively new term on the list, but it is still a potent tool. You will be able to arrange all of your apps and notifications in a way that is convenient for you and free of distractions with the aid of this contemporary launcher.
If you don't want to be bothered, the app may filter out useless notifications and prioritise your frequently used apps over other apps. You won't need a third-party programme to filter out random apps because the majority of those features are included within the app itself. All of your apps are accessible in a vertical list that can be navigated.
In addition, replying to messages is possible without ever launching the programme. You may also customise the Android 12's colours, search bar, background, and other elements. Additionally, the programme supports widgets, embedded notifications, and more. You may use the app without being interrupted and freely customise it now that it is entirely ad-free.
Microsoft Launcher No. 3
This Microsoft Launcher, another well-known brand owned by Microsoft, offers modifications for practically all of your device's features. This launcher is the perfect option for you if you wish to customise your app drawer, status bar visibility, icon size, icon shape, gesture, or other small details.
The purpose of this is to boost user productivity, so they make sure to keep all the important widgets in front of them. Additionally, you will receive a number of wallpapers to improve the appearance of your smartphone, backup and restore services, a dark theme, and more that can increase the overall efficiency of your device. If we are talking about the main features, you should be aware that this programme also provides a smart card option where you can track your screen time usage, frequently used apps, calendar, sticky notes, and more.
Additionally, you would receive complete customisation, including swiping and pinching modification. If you're already a part of the Microsoft ecosystem, it works too well, and even if you're not, it functions fine as an android launcher.
Launcher Smart No. 4
As its name suggests, Smart Launcher leans more towards the idea of using Android devices intelligently. If you look at the app, you'll see that they've organised the apps so you don't have to worry about finding one that will work for a particular purpose.
Everything may be readily customised, including font style, icon size, theme, and more. It will arrange all of your apps based solely on how you use them, but it will do it by categorising them into groups like games, media, settings, communication, internet, and utilities.
There is a search button in each section where you can look for the app you're looking for.
Additionally, it has a clever search bar option that enables you to quickly search everything and everything, whether it is in your contact list, the app store, or the internet. You can also have more individualised customizations with the premium version that is offered.
It undoubtedly includes this practical minimalist technique for keeping your gadget close at hand.
Launcher AIO No. 5
In comparison to the other names on the list, AIO is a unique android launcher. You will find practically all of the available key information on this screen, including notifications, the most used apps, categories, your mailbox, the control panel, the dialer, and more, all of which are easily accessible with a single click.
If you're concerned that having so much information on one screen may be overwhelming, you will also have the opportunity to search for anything and everything, and the appropriate results will appear on your screen. Although it is a free software, you may upgrade to the premium version for access to more sophisticated features including icon packs, support for Android widgets, various themes, the ability to change the text size, and more.
It functions in a simple manner and makes sure you can access all the information you need in a single location. The display will also include details on incoming and outgoing calls, messages, calendar events, system information, any available updates, emails, and more. In conclusion, it is accurate to say that this launcher programme caters to those who enjoy overly complex customizations rather than basic ones.
Finishing up
Therefore, for those looking for Android launchers, these were the best Olauncher alternatives. We have attempted to include the alternatives from every conceivable category because we realise how important it is for your device's performance and operation to have an appropriate launcher. You can find everything in the list itself, from a simple launcher to one that has been highly customised. If you have any questions or concerns about the same, kindly contact us. If so, please let us know in the comments below and we'll be pleased to assist.
Which Android launcher for devices is the best?
The Nova launcher is without a doubt the greatest Android launcher for phones because it has been dominating the market for a considerable amount of time and because it is also very easy to customize.
which Android launcher consumes the least RAM?
If you want to choose any, choose between Nova or Smart launcher because they utilize the least amount of RAM out of all the options provided, even though all the names we have mentioned are made in such a way that they do not require hefty RAM.
Is Niagara's launcher superior to Nova's?
Although Niagara is a more recent moniker than Nova in the android launcher, it has all the features and functionality that Nova offers, making it the Nova launcher's main rival without a doubt.
Which Android launcher is the fastest?
The fastest Android launcher, if you're explicitly talking about speed, is unquestionably Nova Launcher. However, it will still function effectively even if you try some others.
Are launchers battery draining?
It would be inaccurate to suggest that launchers deplete batteries because the majority of launchers have minimal effects on your battery's health. The one with live themes and visuals, however, can be resource-intensive and chew through your battery more quickly.