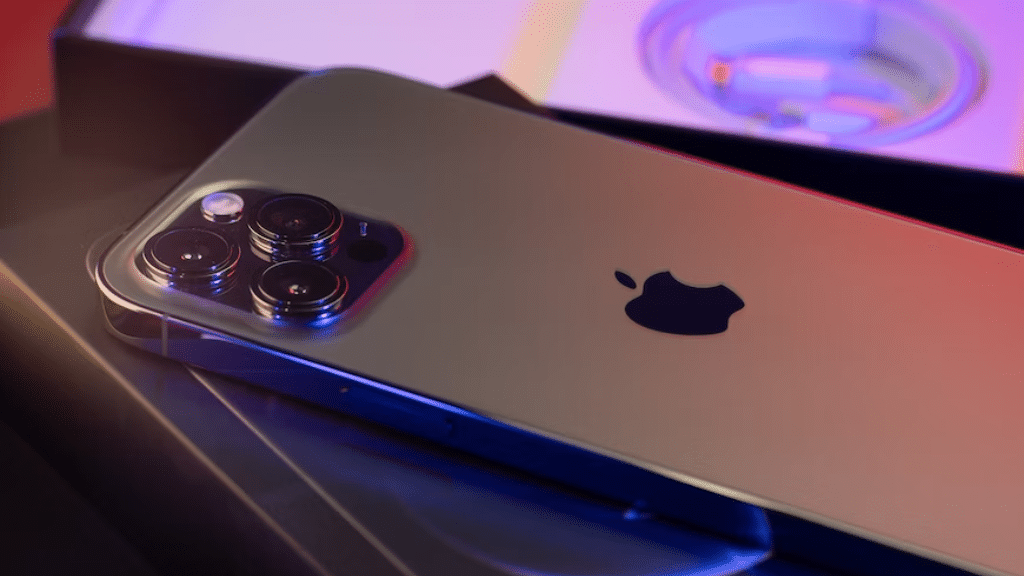 An iPhone's Configuration Profile (CP) stores settings and configurations for different features and services in an XML file. According to the user's network preferences, email accounts, security settings (such passcodes), etc., it is used to customize devices.
On your mobile device, it is also utilized to install program and certificates. Organizations frequently use it to personalize gadgets for their staff members or pupils. Everything you need to know about iPhone Configuration Profiles will be covered in this post.
Who is authorized to build Configuration Profiles?
An organization can create configuration profiles using an Apple configurator for Mac or Mobile Device Management (MDM) software. You can also design it manually for more experienced people. An enrollment profile, which is a profile built for the MDM software to provide commands and configuration settings for devices, is needed to set up a configuration profile.
Each device can only have one enrollment profile, which can then be used to create a number of configuration profiles. All configuration profiles and their settings are completely deleted when an enrolment profile is deleted.
What is the purpose of Configuration Profiles?
Numerous settings on your device can be managed through configuration profiles. Here are a few notable examples:
1.Restrictions on device features
Organizations typically supply customized equipment for certain activities. For instance, office workers are given a Mac or an iPhone to utilize for work-related purposes. These devices can be customized so that only the functionalities used in a workplace are made available to employees. Utilizing Configuration Profiles, this modification is carried out on Apple products.
2.Security measures such as passcodes
Every device needs a passcode to ensure a secure environment. They frequently play an even bigger role in customized devices because of the contents included. According to policy, these devices carry information that is supposed to be kept private. Organizations can configure devices' security settings with the aid of configuration profiles.
3.Account preferences
Organizations then create profiles for their employees or students to use these devices, with limits and security measures handled to comply with company policy. These options range in level of depth but always include information like the user's complete name, email, iCloud, etc.
4.Network and VPN configuration
Today, the internet is used in some capacity for the majority of tasks. Therefore, it is essential to carefully configure a device's network and VPN settings. You may do this thanks to configuration profiles, ensuring a secure connection at all times.
5.Calendar service configuration for CalDAV
Customized gadgets frequently employ their calendar functions. Clients can see calendar data on a distant server using the WebDAV extension called CalDAV calendar. Configuration profiles make it simple to set this up.
6.Exchange configurations
On the majority of customized devices, data exchange is severely constrained to prevent leakage. To ensure that all data interaction is done in a controlled manner, you can set these limits or add gateways using configuration profiles.
How do you download a configuration profile on iPhone?
Configuration Profiles can be downloaded on an iPhone via a variety of methods. Here's how to go about it:
1.Using the Mac's Apple Configurator
Users of the macOS program Apple Configurator can create Configuration Profiles for the distribution across numerous devices. It is simple to use and has all CP parameters that may be changed. You can configure your iPhone using the profiles you create afterward.
2.Apple School Manager
Using Apple School Manager to create a configuration profile is the best option if you work in education. It is a web-based platform used to distribute Apple gadgets that have been bought by the company directly or through an authorized reseller. Once configured, it is simple to download the profile to your device.
3.Through Apple Business Manager
Apple Business Manager is a great tool for creating configuration profiles for business use. A few basic settings set it apart from Apple School Manager in terms of how it functions. Once you've created CPs using this portal, you can download and install them on your iPhone.
4.Using Safari
On the web, prebuilt configuration profiles are easily accessible. There, you can download them. Although we don't advise it, there are ways to download Configuration Profiles. Verify the reliability of your download source.
5.Using Airdrop
Airdrop can be used to transfer configuration profiles. The recipient will simply download and install the files after they are sent from the sender's PC.
6.By Mail
Organizations frequently transmit and receive configuration profiles via email. You only need to attach the iPhone-directly downloadable and installable XML file.
How to install a configuration Profile on an iPhone?
It's simple to load setup profiles on iPhones after downloading the XML file. Here's how to accomplish it on gadgets running iOS 12.2 or later:
Step 1: Open your iPhone's Settings app.
Step 2: Select "Downloaded Profile" or "Enroll in" (organization name).
Step 3: In the top right hand corner of your screen, select Install.
Step 4: Install the CP by adhering to the on-screen directions.
Note: Your phone will automatically remove downloaded configuration profiles after 8 minutes. So after downloading, we advise installing them right away. You will need to download them again if not.
How to delete Configuration Profiles from iPhone?
It's really simple to delete Configuration Profiles from your iPhone. The steps are as follows:
Step 1: Open your iPhone's Settings app.
Step 2: Go to VPN & Device Management the go to Profiles if this option is not available on your device.
Step 3: Find and choose the profile you want to delete.
Step 4: To remove the CP, choose Remove Profile and follow the on-screen directions.
Step 5: Restarting your iPhone
Removing a configuration profile from an iPhone erases all of its pre-installed settings, so proceed with caution.
How can I keep my iPhone's Configuration Profile from being deleted?
Organizations with customized devices can lock their iPhones to prevent Configuration Profiles from being deleted. As an alternative, they can create a unique removal passcode. All bound data and apps will also be erased along with the profile if it is still removed.
Conclusion
When giving staff and students supervised devices, configuration profiles are quite helpful. They are installed using an XML file that is easily downloaded and set up. In the post above, we covered every facet of Configuration Profiles for iPhones.
Related Articles :
Troubleshooting iPhone Gmail Not Working: Effective Solutions & Fixes
"Last Line No Longer Available" on iPhone 13: How to Fix It