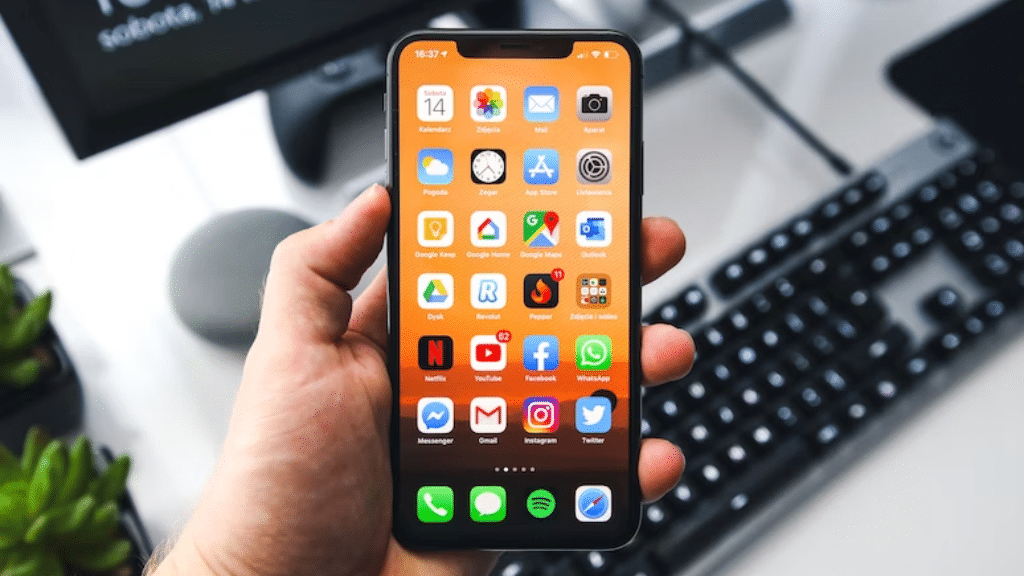 Are you perplexed as to why TFW appears on your iPhone rather than the name of your carrier? I'm going to talk about it in this article today because it's a common problem.
Although many iPhone users have complained that it continues showing up on their phone's notification bar, you may have heard of the common abbreviation TFW in everyday speech.
It may occasionally appear in place of the operator's name. Although it's not a significant deal, there are many misconceptions about it among iPhone owners. I'll explain why you're seeing this, what it implies, and how to fix it if you ever need to in this tech tutorial.
Understand the TFW
TFW is neither a mistake nor a virus.
You don't have to be concerned about seeing TFW on your Android or iPhone.
TFW stands for TracFone Wireless, a US-based virtual private network service.
Your phone is now connected to the TracFone network if you see TFW on the display.
If you use the services of Straight Talk or Net 10, you can also encounter TFW.
What is TFW on the iPhone?
TracFone Wireless, or TFW, is a symbol that appears on your phone near other status and sign indicators like WiFi and network connection. It signifies that your phone is currently connected to the TracFone wireless network and appears in place of your carrier's name.
Contrary to traditional mobile carriers, TracFone, a division of Verizon, offers prepaid cellphone services without requiring customers to purchase contract agreements. It is a well-liked service in the USA, with about 19 million customers. It functions as a mobile virtual network operator, renting network coverage from significant carriers including Verizon, AT&T, T-Mobile, and Sprint.
What is TracFone Wireless?
It's a virtual network that lets you use its services without entering into a binding agreement. It works with all of the top smartphone manufacturers, including Apple, Samsung, and LG. The only prerequisite is that your phone must be jailbroken or unlocked.
To use the service, you must buy a TracFone SIM card. All of the major department stores, including Walmart, Target, Dollar General, and others, carry it. An activation kit with steps to activate the service is included with the SIM card.
Activate TracFone Wireless (TFW) service on your iPhone by following the on-screen prompts and entering the necessary data, including your name, birthdate, and address. Using the nationwide tower network of TracFone, you may use your iPhone for calling, data, and messaging after the service is activated.
The following are some benefits of utilizing TracFone Wireless:
among the most comprehensive national coverage
Prices that are in line with your needs
An fantastic choice for folks who use basic phones for calling and sparingly use the internet
No contracts or commitments
Simply place the SIM card in, and you are ready to go
provides well-known cellphones including Apple, LG, and Samsung.
It is compatible with older (unlocked) cellphones.
Is TFW a mistake?
In other words, seeing TFW on your iPhone is completely unimportant and doesn't call for any kind of reaction. If anything, the ability to make calls, send texts, and access the internet indicates that you are connected to a network.
Unless you're not on TracFone Wireless, you don't need to change anything at all concerning TFW on your iPhone screen! If you do not use TracFone Wireless, you should contact TracFone customer service or the customer service of your provider to find out what is going on.
Describe TFW LTE.
TFW LTE, as the name suggests, denotes that your smartphone is linked to the TracFone LTE network, which results in higher download and data speeds. Even though many people now prefer 5G, if you're a typical customer who likes to watch YouTube, send/receive videos, use instant messaging, etc., LTE is the best and most affordable alternative for you.
What Does TFW on an iPhone Mean?
Your iPhone is linked to the TracFone wireless network if you see TFW on the screen.
Can I swap out TFW?
This does not require replacement. Download the Cydia program to learn how to rename your device.
Is TFW a mistake?
It's a sign that your phone is using TracFone network services rather than an error.
Do I need to worry about TFW on my screen?
As I already said, neither a virus nor an error are to blame. TFW is widely misunderstood by iPhone users, although it's simply an indication that your phone is connected to a network.
iPhone TFW? Take It Easy
In conclusion, the presence of TFW on your iPhone only indicates that you are connected to the Tracfone network. Popular virtual network provider TracFone Wireless provides its subscribers with a variety of options to select from, making it convenient and flexible to buy a plan. It is a trustworthy, no-contract service provider with lots of advantages.
Related Articles:
What Does "Canceled Call" Mean on iPhone? Explained
The Ultimate Guide to Finding the Best Free VPNs for iPhone