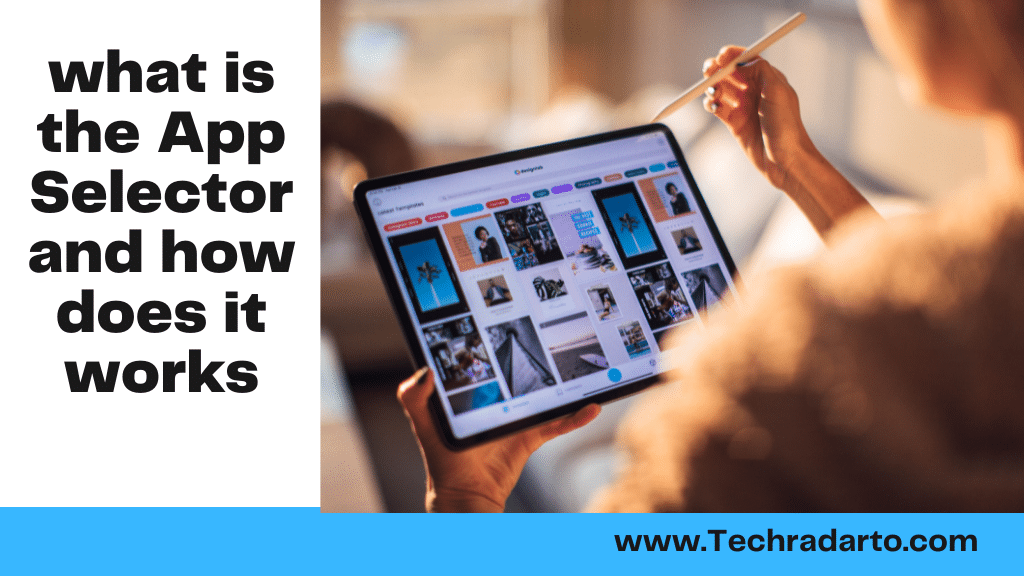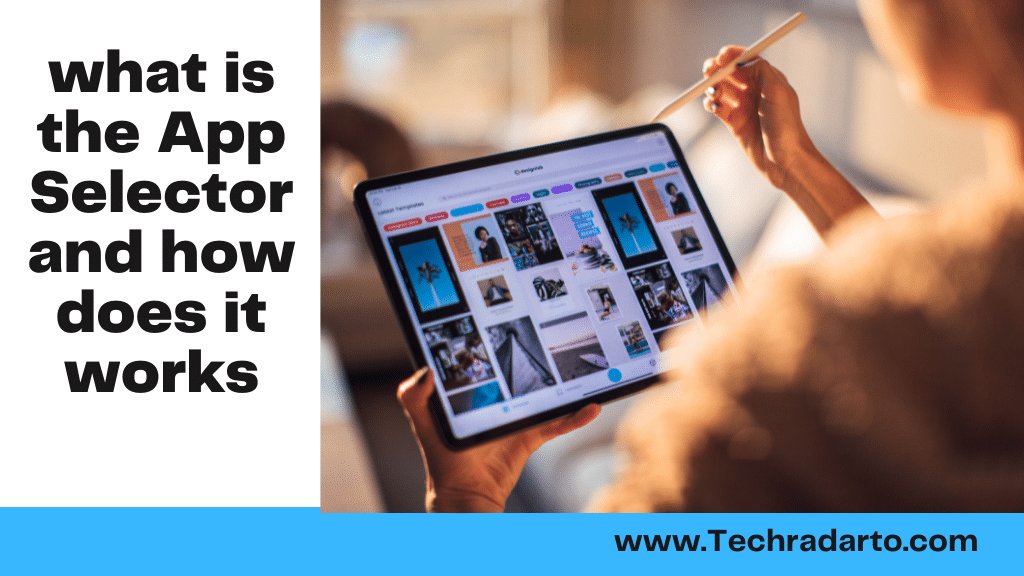 An App Selector is like a virtual gateway that lets you choose and switch between different applications (apps) on your device. Think of it as a tool that helps you navigate through the various programs or tools available on your smartphone, tablet, or computer.
T-Mobile created the app, which displays when you initially start setting up your new handset. AppDSelector will offer you a notice with three alternatives to select from once your new device with AppSelector is set up: 'Open,' 'Delay till later,' and 'Skip.'
After you execute a factory reset on your smartphone, AppSelector may also aid you with application installation. Since a factory reset restores your phone to the state it was in when you originally paid for it, AppSelector can provide you with app installation options once more. When you factory reset your smartphone, AppSelector gives you the same notice with three alternatives as it did when you first set it up.
The three alternatives listed above are as follows:
• Open: Tapping the Open button brings up the AppSelector. To open the app, AppSelector, tap on Open from the alerts. You'll be given a few options to choose from to assist the AppSelector to provide better app suggestions. When you have a list of programs to pick from, you may download the ones you wish to retain on the device. The list is based on AppSelector's suggestions, which are based on the answers you initially selected.
• Delay for later: After the first setup, a delay for later notice appears on your smartphone 15 minutes later. If you select 'Delay till later,' the notice will be maintained in the status bar until you explicitly turn it off in the Settings.
• Skip: If you 'Skip' an AppSelector notice, you will never be contacted again. If you want, you may manually visit AppSelector from your device's Applications list and use the simple app installation function. AppSelector's 'Skip' option allows you to opt-out of receiving AppSelector notifications in the future. If you want to utilize the program later, you may do so by manually browsing to AppSelector from the Applications list in the device's Settings. With AppSelector, you may utilize the simple app installation functionality whenever you want without worrying about whether or not you previously selected to 'Skip' the AppSelector message.
Once the setup is complete, look for App Selector in the device's app settings. AppSelector-downloaded programs, like all other downloaded applications, may be found in your tray.
Is AppSelector a secure application?
Yes, using and keeping AppSelector on your device is entirely safe. Why? Because the app's creators have a spotless track record and it comes from one of the most reputable network providers, T-Mobile.
The majority of individuals are familiar with T-Mobile. It is a trademark name used by the companies of Deutsche Telekom AG, a German telecommunications corporation.
T-Mobile US is a cellular network operator that is a subsidiary of Deutsche Telekom AG. If you've ever used Verizon or AT&T services, you may think of T-Mobile as a competitor to both of these prominent US network carriers. If you've ever used AT&T or Verizon, T-Mobile is a competitor to these network operators in the United States. As a result, you can conclude that AppSelector comes from a reputable source and is safe and legal to use and keep on your device.
What is the purpose of AppSelector?
AppSelector might be useful when you need to download programs for the first time on your device. When you have a phone that is almost ready to use right after set up, you don't need to go to the Play Store to download specific apps.
AppSelector will offer you a list of app suggestions based on your responses to a few questions asked when you first start the app. In this manner, you can come across some incredibly valuable programs that you were unaware of or didn't realize you needed.
Is it possible to remove AppSelector? Is this something you should do?
Yes, AppSelector may be simply removed from your phone. Although AppSelector comes pre-installed on some Android devices, it can be simply deleted, just like any other program downloaded from a trusted app store like Google Play Store.
How can I remove AppSelector from my device?
If you don't want to utilize AppSelector on your smartphone, you may easily turn off the notifications. To remove alerts from AppSelector, follow the steps outlined below.
• Go to your device's status bar.
• The AppSelector Experience notice is now visible on the display.
• After you've touched the notice, press the back button on your device.
• You will be given the option of choosing between Now and Later.
What can I do if I'm having problems with AppSelector?
If you are having problems with AppSelector, you should do the following actions.
Error message "Oops.. something went wrong" displays as an issue.
• The app requires at least two bars of signal to work.
• Verify that the device has a functional cellular modem.
• If Airplane Mode is activated, ensure sure it is turned off.
• Open the app and select "try again" to test the device's internet connection.
Problem – Selected apps do not display in the app tray.
• There should be at least two bars of signal on the device.
• Verify that the device has cellular data access.
• Turning on Airplane Mode is not recommended.
• Give the device 5 to 10 minutes to download before continuing.
• If the applications do not appear after 10 minutes, go to the PlayStore and download them.
What is AppManager, exactly?
AppManager was created by T-Mobile, the same company that created AppSelector. AppManager makes it simple to locate and delete programs that haven't been used in a long time. It also makes it possible for you to find new apps from a single application.
Unlike AppSelector, the AppManager does not start up immediately after you set up your smartphone. Instead, it takes 60 days to activate once you set up your device or conduct a factory reset. You will be offered two alternatives in the form of notifications after the app has been activated: launch the app or dismiss the notice.
If you ignore the message, it will pop up twice more in the next 24 hours. You will not receive another message from AppManager after three dismissals, and the experience will not be launched.
• On the other side, if you access the AppManager once it has been active after 60 days after device setup, you will see a list of unused programs and will be able to pick which ones you want to keep and which ones you want to delete.
• In AppManager, all programs are available for free download. Individual applications may have related fees, like as in-app purchases or subscription offers, from third-party app providers. •
Is AppManager safe?
Yes, AppManager, like AppSelector, is a T-Mobile application that is safe and secure. AppManager, cannot function without AppSelector. AppManager allows you to find new apps while also prompting you to delete unwanted and superfluous apps on your smartphone after a certain period. It has no intention of harming your device in any way.
What devices are supported by AppManager?
T-Mobile subscribers may use AppManager on LG K51 and Samsung A11 and A21 handsets, as well as T-Mobile and Metro devices.
Is it possible to remove AppManager?
Yes, exactly like AppSelector, you can easily delete AppManager from your smartphone. Follow the instructions below to remove AppManager:
• Go to your device's Settings menu.
• Now, depending on your device, tap on Apps or Apps & Notifications Settings.
• Next, look for the AppManager.
• Now, choose 'Uninstall' and follow the prompts to uninstall the programs.
What exactly is an App Stack?
App Stack is bloatware that is typically seen on Sprint editions of Samsung Galaxy phones, such as the Sprint Galaxy S8 and S9. It shows adverts for app downloads.
Most of the apps that App Stack promotes aren't even installed on your phone, but App Stack encourages you to do so. These adverts appear as push notifications, which you may access by toggling the notifications panel.
If you put the App Stack widget on the home screen of your Samsung device, it can be empty for a time. After some time, the App Stack widget may begin to display advertisements for various programs, usually entertainment and gaming apps that may or may not already be installed on your smartphone.
Is it possible to disable App Stack notifications?
Yes, you may disable App Stack notifications. If you want to retain the app but turn off the alerts, you can do so easily by going to Settings > Notifications.
Is it possible to get rid of App Stack?
App Stack may be removed from your Samsung smartphone. It is uninstallable because it is not included with Samsung's operating system and is not a pre-installed program.
The problem is that you won't be able to remove App Stack the traditional way, which is by long-hitting the app icon and selecting Uninstall next. Instead, go to Settings and look for 'App Stack' in the Applications List section of the Settings menu.
• After that, press on it, and you'll see an 'Uninstall' option. Tap 'Uninstall,' confirm your selection, and App Stack should be removed from your device (for good).
• Is it safe to remove App Stack from your computer?
• Some Android users are concerned that removing App Stack would cause the phone or other apps to malfunction. This is not the case, though. You can easily delete the software if you don't need it (which you most likely won't).
• App Stack is nothing more than bloatware that displays random advertisements for installing various (mainly bloatware) applications; hence, deleting it is not only safe but also the better choice.
Is there a difference between App Stack and AppStack?
App Stack and AppStack are not interchangeable terms. In reality, AppStack is the polar opposite of AppStack bloatware. Now that we've established what App Stack is, let's look at what AppStack by Samsung is and how it differs from App Stack.
App Stack is a marketplace for entrepreneurs, executives, and IT professionals. AppStack allows you to search, subscribe to, and manage cloud apps for usage on third-party devices.
Businesses may save time and money by utilizing Samsung AppStack, a cloud software marketplace for businesses. App stack was created to help organizations locate the applications that operate best for them and spend less money on the apps they require. This comes with unique app discounts and easy app administration.
• Small firms are increasingly using cloud-based business software. Because mobility plays such an important role in small and medium-sized enterprises, they aim to spend more on it, yet prices and complexity are deterrents to cloud-based application adoption. AppStack was intended to assist businesses in overcoming obstacles.
Read More: