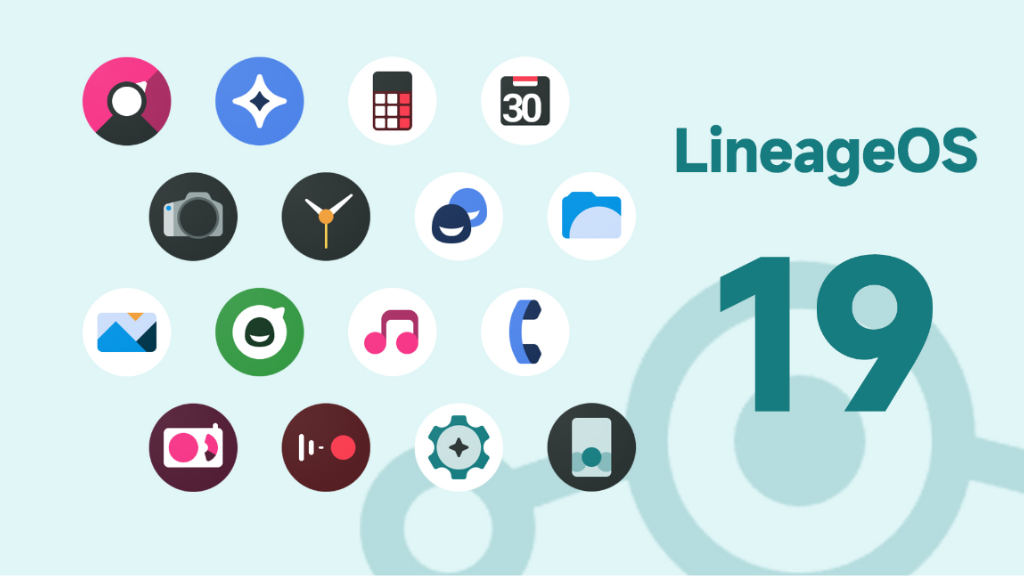 With so many GApps variants available online, selecting the correct version after installing LineageOS on your phone can be difficult and exhausting.
If you're not sure which version of GApps to install and how to install GApps on lineage OS on your device, we've got you covered in this post.
What exactly are GApps?
GApps are Google-branded programs that come pre-installed on most Android devices, as their names suggest. Play Store, Gmail, Google Maps, Hangout, and other GApps are the most popular. GApps is an unofficial package that contains Google applications and frameworks and is distributed in numerous forums such as XDA Developers and other similar sites
Every GApps bundle, or more accurately, every version of GApps, is unique and includes distinct Google frameworks and applications. The fundamental motivation for generating multiple versions of GApps is to provide customers the ability to install only the GApps that they desire on their device. This correlates to GApps being more productive and less bloatware because you can choose which features you wish to keep.
Unlike the prevalent hoax, GApps are separate from LineageOS and were packed by developers for the convenience of consumers flashing custom ROMs on their Android smartphones. Unlike stock ROMs, most custom ROMs, including LineageOS, do not come with pre-installed GApps.
If you want to install GApps on lineage OS after flashing a custom ROM on your smartphone, it is best to do so immediately following the installation of LineageOS.
But why is it necessary to install GApps on lineage OS a custom ROM?
As previously stated, Google has prohibited CyanogenMod and other custom ROM developers from putting GApps in their ROM packages. Because they are system apps,' not uninstallable apps, you'll need to choose and flash the correct version of GApps on your device with a custom ROM.
If you try to install GApps on your smartphone after flashing a custom ROM (rather than flashing it during recovery), you'll get "crashed" or "not responding" issues.
What GApps are required and which are optional?
The fact that GApps exist in multiple versions is because most customers do not require every Google application on their device. If you install all of the GApps on your device unless it is necessary, the GApps package will serve as bloatware.
This is why it's crucial to know which GApps are essential and which you may safely remove from your device. Although everyone's preference is different, we believe the following apps should be included if you're downloading GApps for LineageOS on your Android device:
Detection and frameworks (face detectors libraries).
The one-time initializer is a Google search term.
Numerous other libraries require phone access.
Services are provided by Google Play.
Google Play is a search engine that allows you to search for
Google Login is a login service provided by Google.
You may believe that some of these Google applications are unnecessary; but, if you are using the Google ecosystem and do not have any of these programs, you will most likely be unable to use your Android smartphone to its full potential.
There are several Google apps that you may or may not need on your rooted (or even unrooted) phone running a custom ROM. Although there is a long list of such apps, the most prevalent optional GApps are:
Hangout on Google Maps
Which version of GApps to install for Lineage OS ?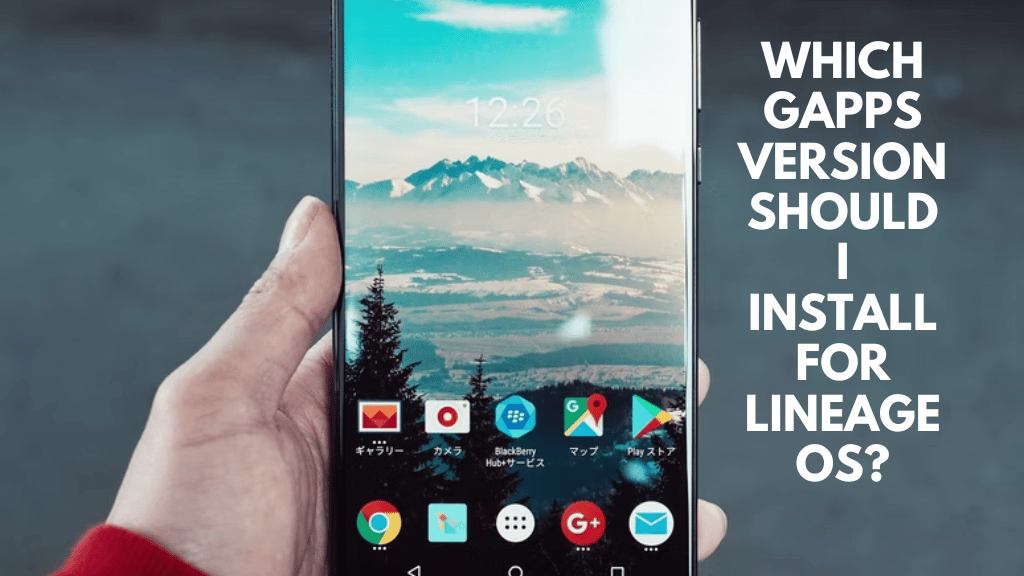 There are so many versions of GApps available on the internet, ranging from the minimalist Pico to the comprehensive Stock, that choosing the perfect one for your device might be overwhelming.
The system capacity of your device is usually the most crucial deciding factor when it comes to choosing the proper version of GApps for your LineageOS device. This generally translates to knowing your phone's architecture and processor (more on that covered below).
Essentially, the size of your /system folder (rather than the total storage capacity) is a key factor in determining which version of GApps is optimal for your device.
Apart from that, understanding which Android OS your device runs on and, finally, examining the quantity of GApps available, as well as the GApps you require, might help determine which GApps version you require.
What are the different GApp versions?
When selecting a GApp version for your device, you will be presented with three categories, each of which contains a variety of possibilities. These are the following:
Platform: This is the category that asks you to select a processor type for which you need to download GApp. This is, in our opinion, the most significant category, and you should choose the platform carefully, knowing exactly what processor your phone uses.
For GApp, the following options are available under 'Platform':
ARM. It is the most widely used and popular 32-bit operating system.
ARM64. It is the most widely used 64-bit platform, with most devices introduced since 2016 supporting it.
X86. In comparison to ARM and ARM64, this is a less common platform. It can, however, be found in devices such as the Zenfone.
x86 64. This is a platform that is not commonly found in Android devices. However, it has been observed in several Android emulators.
Android:
Choosing a choice from this section will be the most straightforward (unless you do not know the android version you are using up until now). GApps is available for Android versions 11.0, 10.0 (has some minor difficulties), 9.0, 8.1, 8.0, 7.1, 7.0, 6.0, 5.1, 5.0, 4.4, and 9.0, 8.1, 8.0, 7.1, 7.0, 6.0, 5.1, 5.0, 4.4.
GApps come in a variety of variants or versions, which comprise different Google applications based on their compatibility with the processor and Android version. Aroma, super, stock, full, mini, micro, nano, pico, tvstock, and tvmini are the different versions or varieties of GApps.
Which GApps version (variant) should you use?
What is the 'right' GApps variation for you is a personal choice. To assist you in deciding which variant or version of GApps will best suit your 'Googleyish' needs, we've explained what the various variants or versions of GApps entail and what Google applications they comprise below.
Aroma: Aroma is the super package's graphic installer, and it allows you to choose which Google applications you wish to install. If you're considering getting the super version of Gpps, we recommend installing fragrance as well so you can make an informed decision when it comes to whatever Google apps you desire.
Super: Super is the only type that gives you everything, as with all Google apps that have ever been installed on a Google device. If you don't want certain of the apps in this version, you may download the basic version of GApps and choose which of the super variant's Google apps you want to keep.
Stock: Due to the size of the package, it is suggested for most current generation devices, while legacy device owners could choose Mini or Micro Modular GAPPS. All of the functions that come standard on the Google Nexus are included in the newest edition. The fundamental system base, Play Store applications, the Dialer Framework, and Exchange Services, which replace stock/AOSP Exchange Services, are all included in this bundle
Full: Although the company's camera and keyboard are not included in the deal, you will still have access to your stock/AOSP Browser, camera, email, Gallery, keyboard, SMS App, Pico TTS, and Web View. This package was created for those who would rather use stock/AOSP apps.
Mini: It's for individuals who choose to install apps on their own or who just utilize Google's limited app selection. This package contains the Google system basis, as well as Face Detection for Media, Dialer Framework, and Exchange Services, among other things.
Micro: Micro has a limited range of Google apps, as well as additional functionality not found on the Play Store.
Nano: This package was created for people who want the smallest feasible footprint while still having native Google "Okay" and "Search" compatibility.
TVStock: is a bundle for Android-based TVs. It contains all of the apps that can be found on the app store. This package contains the system's fundamental components as well as non-Play Store applications
TVMini: is a scaled-down version of TVStock, with a reduced number of GApps for Android TV.
Pico: This package is for users who only want the bare minimum of GApps installed. The system base, shared library, Play Store applications, and Dialer Framework, as well as Google Package Installer (replaces stock/AOSP Package Installer) and Google Play services, are the main components of this package. It has Google Text-to-Speech for Android 6.0 and above, and it has Android 10 Text-to-Speech.
Examining the Processor in Your Android Phone
You'll need to know your processor to get the correct version of GApps for Lineage on your Android smartphone.
Because GApps cannot be downloaded directly from the Google Play Store, it is necessary to first understand your device's CPU architecture and processor before selecting a GApps package that best meets your Android needs.
Step To Follow For Install Gapps on lineage OS
LineageOS is a popular custom ROM (operating system) based on Android that offers improved performance, customization, and privacy features. However, unlike stock Android, it doesn't come with Google Apps (GApps) pre-installed due to licensing reasons. If you want to enjoy the benefits of LineageOS along with Google's services, you can manually install GApps. Follow through the process in simple steps.
Before You Begin:
Before you start, make sure you have:
A device compatible with LineageOS and a custom recovery (like TWRP) installed.
Downloaded the appropriate GApps package for your device and LineageOS version from a trusted source. OpenGApps is a popular choice.
Step 1: Backup Your Data (Optional but Recommended):
Installing GApps won't usually wipe your data, but it's always a good idea to create a backup of your important files, apps, and data, just in case.
Step 2: Download GApps:
Visit the OpenGApps website (or your chosen provider) and select the GApps package that matches your LineageOS version and device architecture (ARM, ARM64, x86, etc.). Download the package to your device's internal storage.
Step 3: Boot into Recovery Mode:
Turn off your device and boot into recovery mode by holding down the volume up and power buttons (or the key combo specific to your device). This will bring up the custom recovery menu.
Step 4: Wipe Cache and Dalvik:
In the recovery menu, select the "Wipe" option and then choose "Advanced Wipe." Select the "Cache" and "Dalvik Cache" (or "ART Cache") options and swipe to wipe.
Step 5: Install GApps:
Return to the main recovery menu and select "Install." Navigate to the location where you saved the GApps package, select it, and swipe to flash. The installation process might take a few minutes.
Step 6: Reboot Your Device:
Once the installation is complete, go back to the recovery main menu and select "Reboot." Choose "System" to reboot your device into LineageOS with GApps.
Step 7: Set Up Google Account:
Upon rebooting, you'll be guided through the initial setup process. When prompted, log in to your Google Account and follow the on-screen instructions to complete the setup.
Step 8: Configure GApps Settings (Optional):
You can customize your GApps settings by going to "Settings" > "Apps" or "Apps & Notifications." From here, you can manage app permissions, notifications, and other preferences.
What happens if you don't put GApps on your phone after flashing Lineage?
It is surely not the end of the world if you do not install GApps on your Android device after flashing Lineage or any other custom ROM. Although it is not required to install GApps on your Android smartphone after flashing a custom ROM, many users do so to gain access to the Google Play Store and a few other apps that rely on Google Play Services.
You don't have to be concerned about not being able to perform fundamental functions like calling because calls, SMS messaging, internet, WiFi, and Bluetooth can all be done without installing GApps.
The worst that can happen if you don't install GApps after flashing LineageOS onto your smartphone is that you won't be able to use Google's apps or framework, unlike when you're using stock ROM. This means you won't be able to download apps from the Google Play Store or log into your Google accounts to sync data, emails, contacts, and other items.
Sideloading applications using third-party application downloaders like APKMirror is one way to get them on your Lineage-based smartphone without GApps (if you are worried about whether APKMirror is safe or not, read our detailed article about it here).
We understand if you don't want the majority of the garbage Google can throw at you when you're on a vanilla ROM. If you don't want anything to do with Google bloatware, it's best to download and install one of the most basic versions of GApps, probably Pico, to get the most out of your custom ROM.
Which GApps for lineage?


For LineageOS, the recommended choice for GApps is OpenGApps. It offers various packages tailored to your device and LineageOS version, providing access to Google services like Play Store, Gmail, and more. Just make sure to select the right package size and variant based on your preferences and device capabilities.
What version of GApps do I need?


The version of GApps you need depends on your LineageOS version and device architecture. Make sure to choose a GApps package that matches your LineageOS version (such as 17.1, 18.1, etc.) and your device's architecture (like ARM, ARM64, x86). You can find the appropriate version on the OpenGApps website or a trusted source.