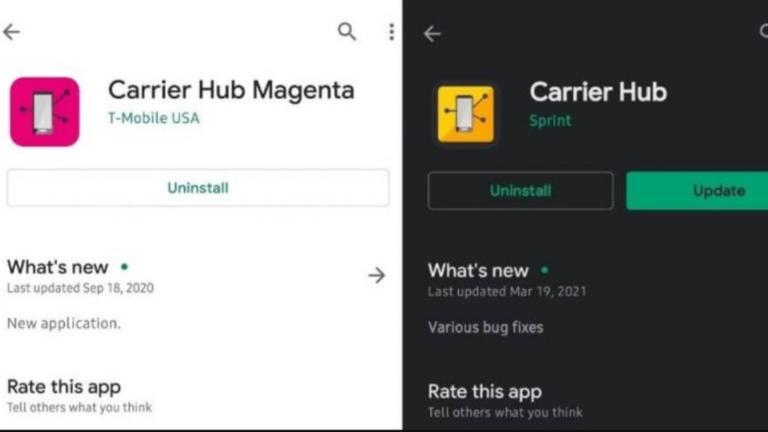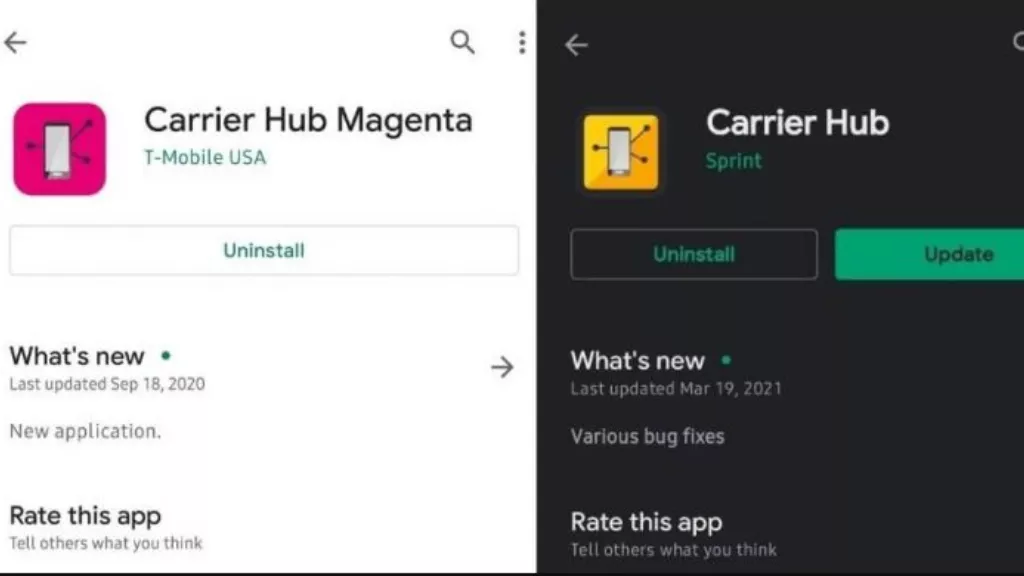 Carrier Hub is a pre-installed application on some T-Mobile phones that helps manage carrier-related settings and updates on the device. In this article, we will explain what the Carrier Hub is, its key features and functions, as well as answer some frequently asked questions.
What is the Carrier Hub?
The Carrier Hub is an application developed by T-Mobile that is preloaded on select T-Mobile Android devices. It serves as a central dashboard for managing carrier-related settings, checking account information, getting support and installing updates on the phone.
The main goal of the Carrier Hub is to provide T-Mobile customers with an easy way to access important carrier functions without having to browse various settings menus or download additional apps. It aims to simplify common carrier-related tasks by bringing them all into one centralized place directly on the home screen.
Key Features of the Carrier Hub
Some of the main features and functions included in the Carrier Hub app include:
Account Info – Check your phone number, data usage, plan details and account billing information.
Device Updates – Check for and install available software updates for the OS, firmware and T-Mobile apps on your device.
Settings – Manage cellular network settings like enabling WiFi calling, data thresholds and SIM card functions.
Tech Support – Get live 24/7 tech assistance through chat, email or phone call and check support articles.
Family Guardian – Set parental controls and view Location services for managed devices on your T-Mobile family plan.
Call Filter – Block spam callers and SMS through the integrated T-Mobile spam blocking service.
My T-Mobile App – Quickly launch the full My T-Mobile account management app to pay bills or change plans.
So in summary, the Carrier Hub combines essential carrier tools, account tools and support functions directly on your phone for easy one-stop management.
How to Access the Carrier Hub
The Carrier Hub is pre-installed as an app on select T-Mobile Android phones. To access it:
Go to your home screen and look for the Carrier Hub icon, usually near other pre-installed apps.
If you don't see it, search for "Carrier Hub" using the app launcher or home screen search bar.
Tap to open the app which displays the dashboard where you can then navigate to different sections.
You can also directly launch the Carrier Hub at any time from the app drawer.
The exact process may vary slightly depending on your specific device, but the above covers the general method. The Carrier Hub is not available on iPhones as Apple does not allow preloads of third-party apps.
How does the Carrier Hub app work?
The Carrier Hub is pre-installed on most T-Mobile Android and iOS devices during the initial device setup flow. Here are the basic steps of how it works:
Signing in
Upon launching the app for the first time, users are prompted to sign in using their T-Mobile ID credentials like email and password. This signs you into your T-Mobile account on the device.
Browsing features
Once signed in, the app's home page displays various tiles that allow browsing account details, subscriptions, data usage, promotions and support options.
Managing services
Tapping specific tiles like subscriptions lets you view and manage add-ons like Netflix subscriptions right from the app. Data usage takes you to stats and add-on packs purchase.
Real-time updates
The app refreshes in real-time to show your latest rate plan, payment status, data allowance etc. without needing to manually check the website.
Push notifications
T-Mobile can also push important notifications like bill due dates, outage updates directly to the in-app notification shade for easy access.
So in summary, it centralizes various T-Mobile account functions into a single mobile app interface for convenient access on the go.
Can I remove the Carrier Hub app?
No, the Carrier Hub app cannot be removed since it is a system app pre-installed by T-Mobile. However, you can disable it or hide it from the app drawer.
Will the Carrier Hub use up mobile data?
Basic usage of the Carrier Hub app itself does not consume mobile data. However, functions like checking for updates may use a small amount of data in the background.
What devices have the Carrier Hub pre-installed?
The Carrier Hub typically comes pre-loaded on unlocked T-Mobile Android phones purchased directly from T-Mobile. It may also be on certain carrier-sold Android phones.
Can I use the Carrier Hub if I'm not a T-Mobile customer?
No, the Carrier Hub can only be used with T-Mobile wireless accounts and requires network connectivity with T-Mobile. It will not function without active T-Mobile service on the associated device.
What can I do if the Carrier Hub is not working?
Try force closing and clearing cache of the app first. Then check for system updates. If issues persist, contact T-Mobile support through the in-app chat/call options. As a last resort, try resetting the device to factory settings.
Disable or hide the Carrier Hub app on my T-Mobile phone?
While the Carrier Hub app cannot be fully uninstalled since it is a system app preloaded by T-Mobile, there are a couple options to disable or hide it on your device:
Disable the app (recommended):
Go to Settings > Apps
Search for Carrier Hub and tap on it
Tap "Disable" which will prevent it from running in the background but allow you to enable it again if needed
Hide the app icon:
Long press on the Carrier Hub icon on your home screen or app drawer
Tap the "i" icon that appears
Toggle off the "Show icon" switch
The icon will be hidden but the app can still be launched from the app drawer
Prevent app interactions:
Go to Settings > Apps > Carrier Hub > Notifications
Toggle off "Allow notifications" and "Show notifications"
The app cannot interject or display notifications
While these steps won't fully remove the Carrier Hub, disabling and hiding the icon are good options to prevent it from running actively if you don't need its features. Keep in mind that updates or resets may re-enable the app automatically.
Is T-Mobile Home Internet Good for Streaming?
Conclusion
In summary, the Carrier Hub app provides T-Mobile customers with easy access to important account tools, settings and support directly on their Android phones. By combining several carrier functions into one central dashboard, it aims to simplify the management of devices and plans. For any other carrier hub related queries, users can check the in-app help or contact a T-Mobile representative for further assistance.