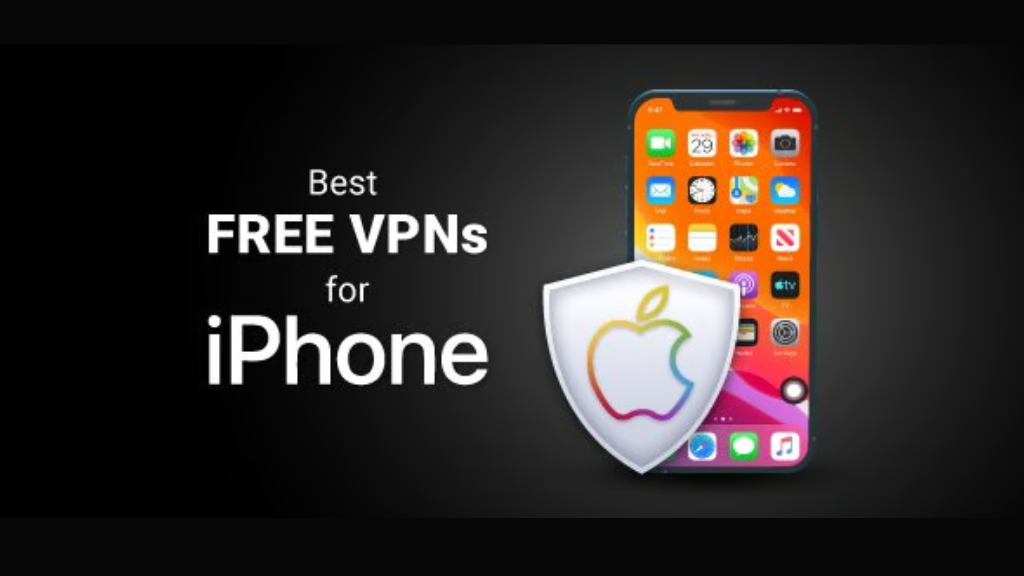 Nowadays, protecting your online privacy is more important than ever. In light of growing concerns about data breaches and government surveillance, using a Virtual Private Network (VPN) on your iPhone is essential. However, finding the best free VPN for your iPhone can be a challenging task. In this comprehensive guide, we'll walk you through the essential factors to consider, explain common misconceptions, and provide a list of reputable free VPN services that safeguard your security and privacy.
What is a VPN?
A VPN, or Virtual Private Network, is a security tool that reroutes your internet traffic via its own encrypted servers to protect your online anonymity. This means that VPNs can also spoof your real IP address making you appear in a totally different location within a click.
Why Use a VPN?
The most important use of a VPN is the extra layer of protection it provides when connected to public Wi-Fi. Every time you access an open network, your iPhone is more vulnerable to attacks by intruders looking to steal your data.
Understanding the Importance of a VPN
Before we dive into our recommendations for the best free VPNs for iPhone, let's first understand why using a VPN is crucial:
Privacy Protection: VPNs encrypt your internet connection, making it challenging for hackers, ISPs, or governments to monitor your online activities.
Bypassing Geo-Restrictions: VPNs allow you to access geo-blocked content, unlocking a world of entertainment and information.
Security: Public Wi-Fi networks can be hotbeds for cyberattacks. A VPN ensures your data remains secure even on unsecured networks.
Anonymity: VPNs mask your IP address, preserving your anonymity while browsing.
Factors to Consider When Choosing a Free VPN for iPhone
Now that we've established the importance of a VPN, let's explore the key factors to consider when selecting the best free VPN for your iPhone:
Privacy Policy:
Look for a VPN service with a strict no-logs policy. Your chosen VPN should not store your browsing history or personal information.
Server Locations:
A VPN with a wide range of server locations offers better access to geo-restricted content.
Speed and Performance:
Opt for a VPN that provides fast and stable connections, ensuring smooth streaming and browsing.
Security Features:
Ensure your VPN uses strong encryption protocols and has additional security features like a kill switch and DNS leak protection.
Device Compatibility:
Make sure the VPN you choose is compatible with iOS and offers a user-friendly iPhone app.
Data Limits:
Some free VPNs impose data limits. Choose one with generous data allowances or unlimited data.
Customer Support:
Reliable customer support can be a lifesaver if you encounter any issues with your VPN.
Best Free VPNs for iPhone
Now, let's explore some of the best free VPN options for iPhone users:
ProtonVPN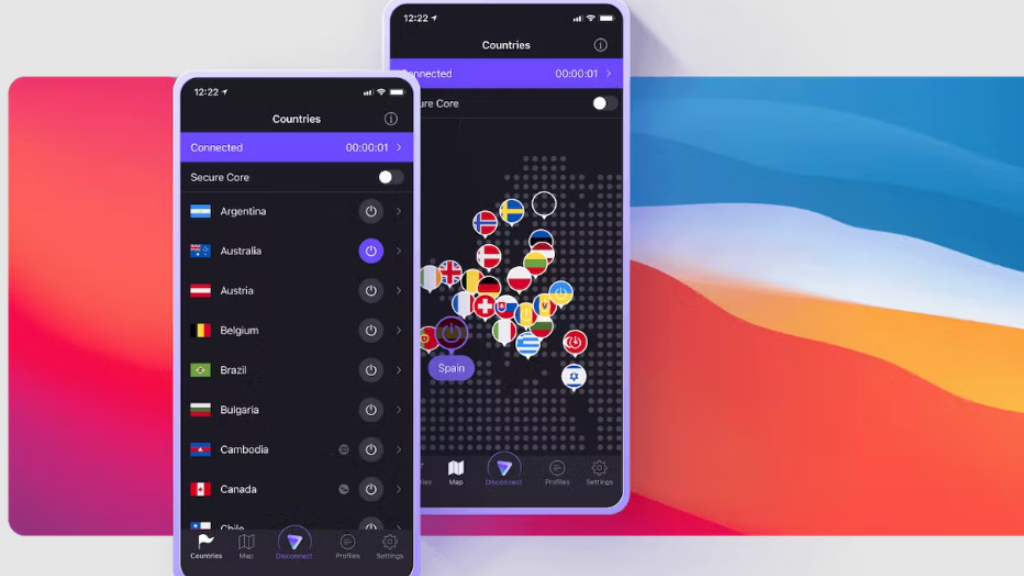 ProtonVPN offers the best free subscription with numerous advanced privacy tools and strong customer privacy stance. It's an excellent choice for anyone looking for an affordable VPN.
NordVPN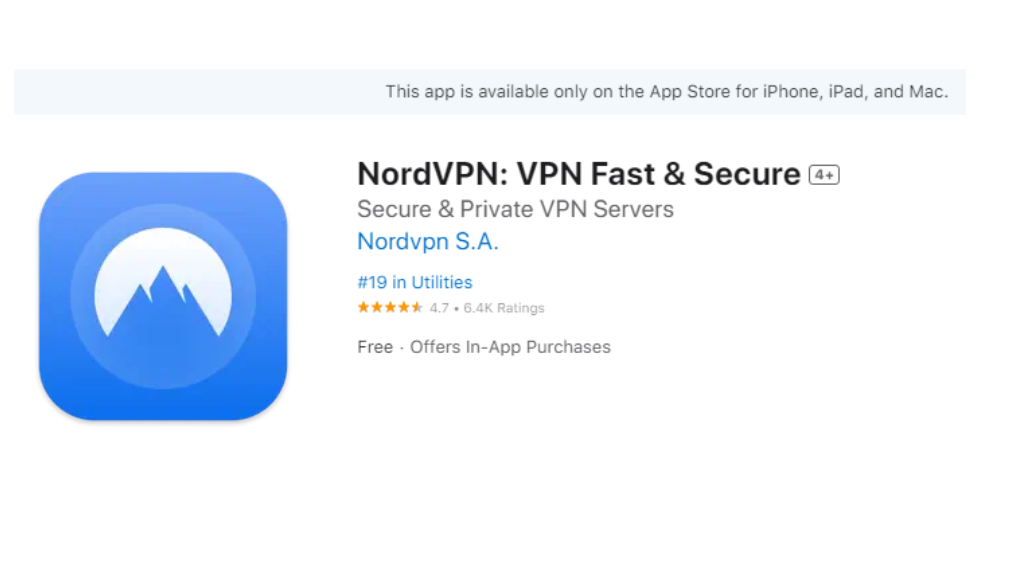 NordVPN is another top free VPN for iPhone offering robust security features3.
Surfshark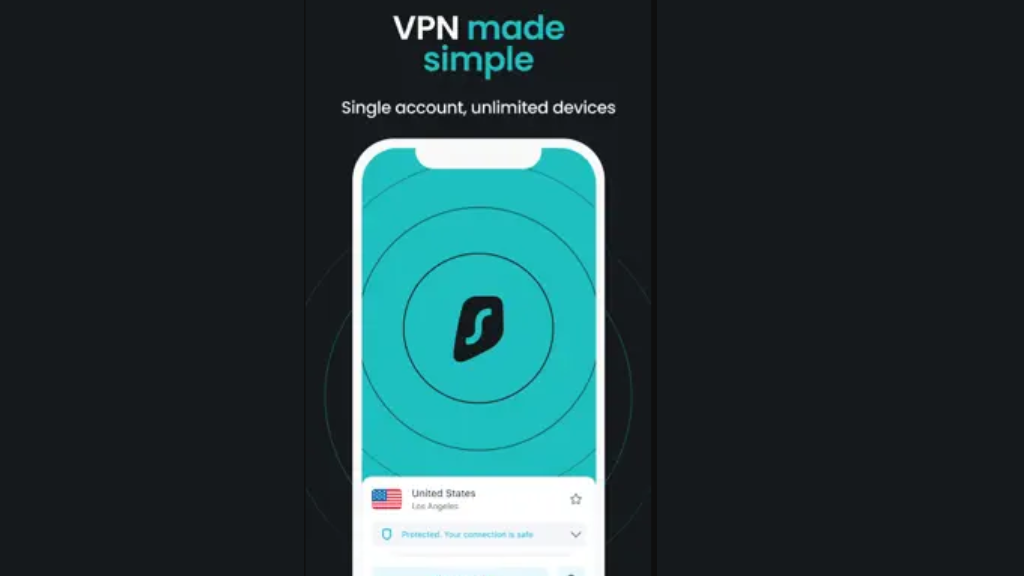 Surfshark is a top free iPhone VPN with unlimited connections3.
Atlas VPN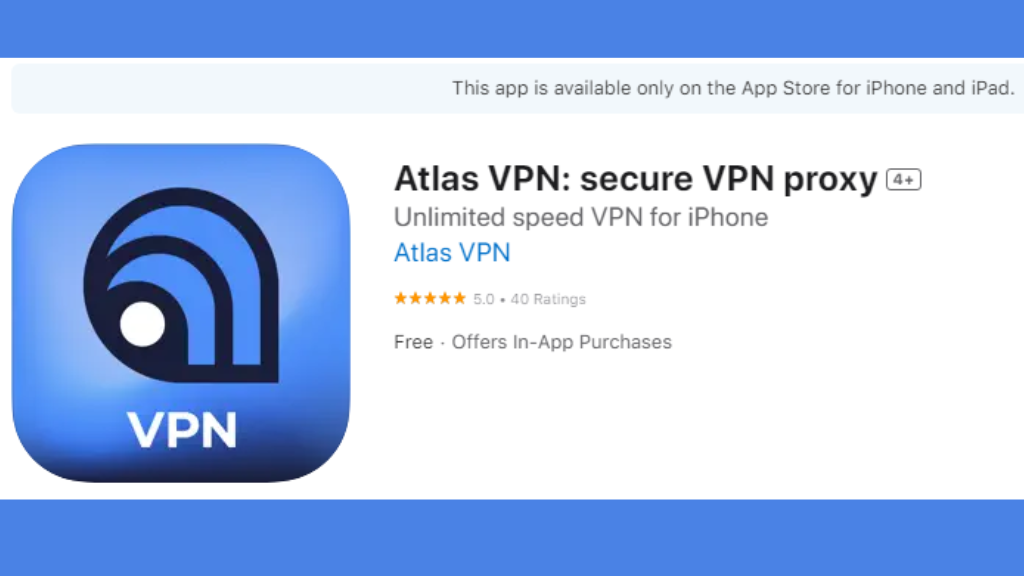 Atlas VPN is a trustworthy free VPN service that offers secure and private browsing3.
PureVPN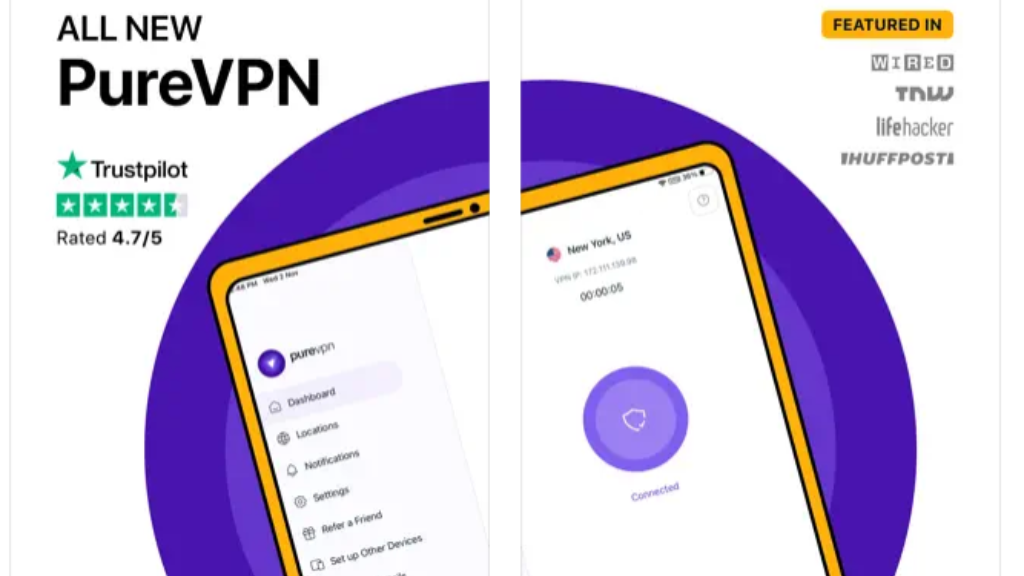 PureVPN is a security-focused VPN for iOS devices3.
PrivadoVPN Free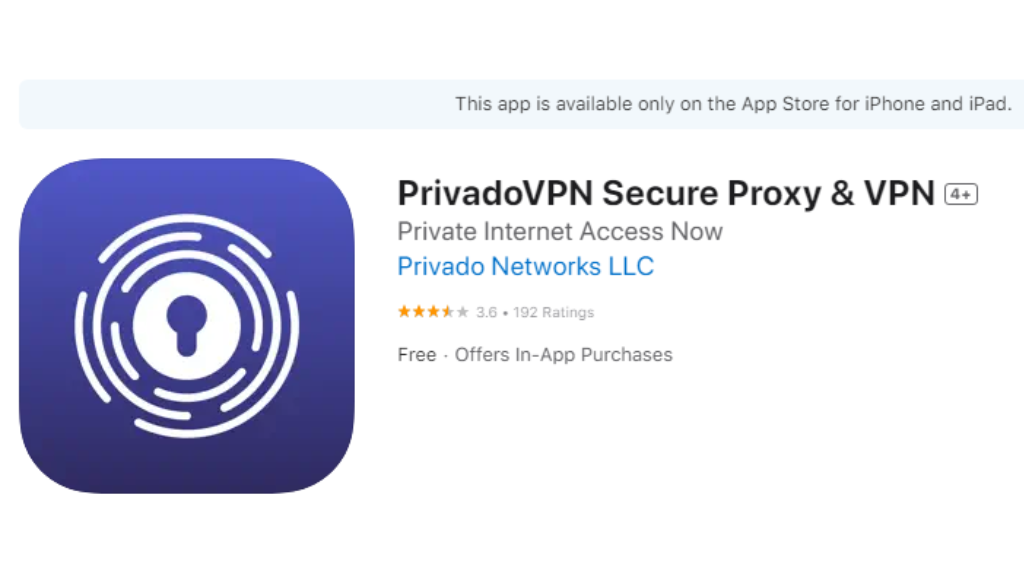 If you're looking for a quality free iPhone VPN to keep you safe online and even unblock geo-restricted streaming sites, PrivadoVPN Free is the one to go for.
Windscribe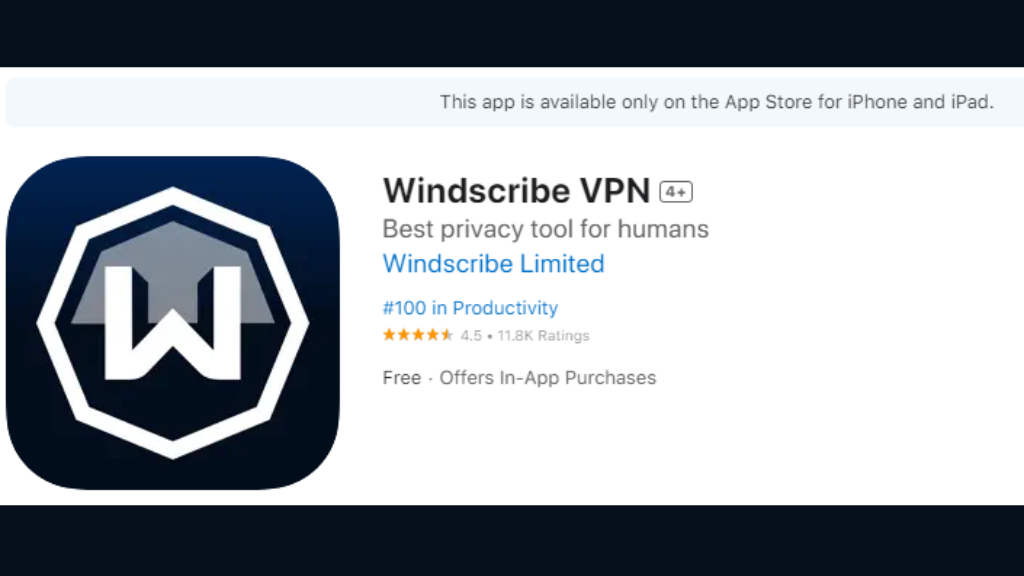 Windscribe provides 10GB of free data per month and has servers in multiple countries. It also offers strong security features.
TunnelBear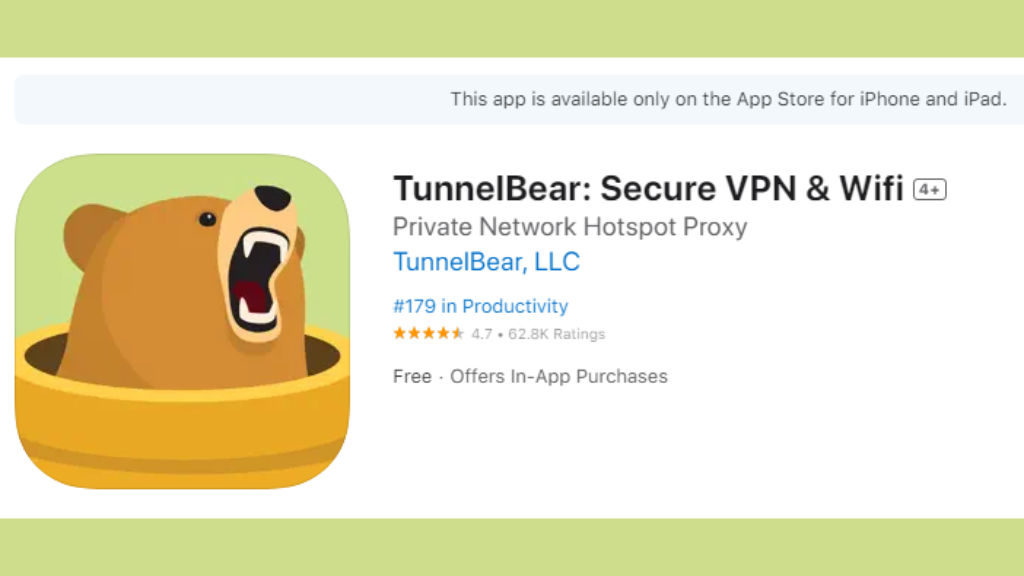 TunnelBear is user-friendly and offers 500MB of free data per month. While the data limit is low, it's a great choice for occasional use.
Hotspot Shield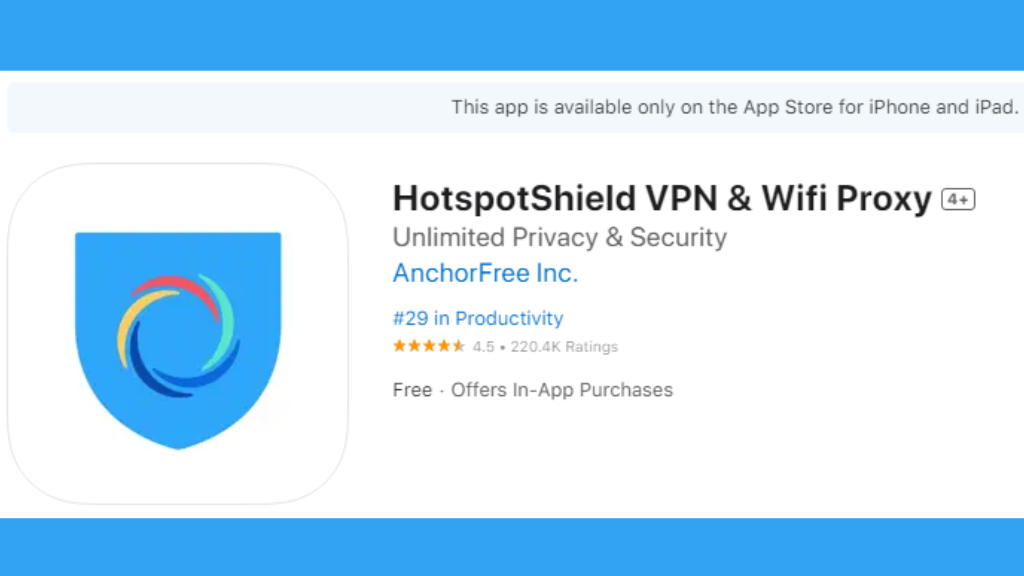 Hotspot Shield offers a free plan with a generous 15GB data limit per month. It's known for its fast connection speeds.
Hide.me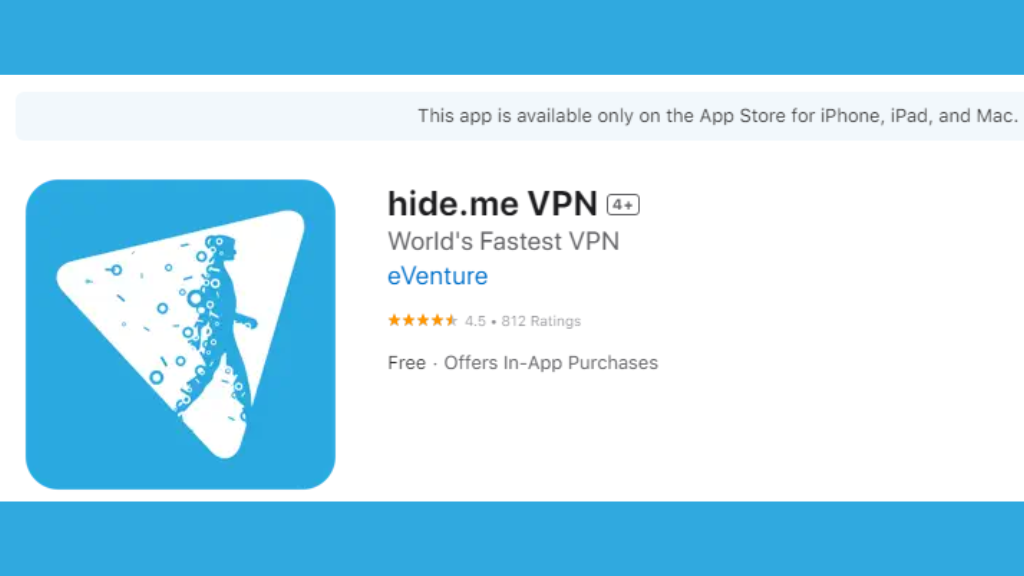 Hide.me provides 10GB of free data per month and offers strong encryption. It also has a strict no-logs policy.
What is the Defference between Free And Paid VPNs
The difference between free and paid VPNs lies in their features, security, and reliability. Here are some key differences:
Security: Paid VPNs typically offer more advanced security features than free VPNs. They use more secure protocols and better encryption standards1. Free VPNs may not offer the same level of protection, and some have been known to sell user data to third parties4.
Quality of Service: Paid VPNs generally provide a better quality of service. They tend to have more servers, faster speeds, and allow a larger number of simultaneous connections3. Free VPNs might have limitations on data usage and offer fewer server options.
Privacy: Most paid VPN providers do not save logs of their clients' activities, offering a higher level of privacy. On the other hand, some free VPNs track users' online activities and sell this information to advertisers.
Access to Content: Paid VPNs often give broader access to websites and streaming services that might usually be unattainable with free VPNs.
Ads: Free VPNs might display ads to users as a way to generate revenue, while paid VPNs typically do not.
In conclusion, while free VPNs can provide some level of protection and anonymity, they often come with limitations and potential privacy concerns. Paid VPNs, while costing money, generally offer a more secure and reliable service.
How To Setup a Free VPN on iPhone
Setting up a free VPN on your iPhone is a straightforward process. Here are the steps you can follow:
Download the VPN App: Enter the specific VPN you're looking for in the App Store's search bar, or type in "VPN" to check suggested apps1. Select the 'Get' option to start installing the VPN.
Open the App: Press the 'Open' icon to activate the newly downloaded app. You'll be greeted by the Login window, where you need to type in a valid username and password.
Create an Account: If it's your first time using the VPN, select the 'Create New Account/New User' button to continue with the VPN setup on your iPhone.
Allow Configuration: You'll get a popup window telling you that a VPN app wants to add configuration data. Press the 'Allow' button to continue.
Select a Server: Now you're back to the VPN app. From here, you'll need to select a server. Depending on the VPN app, you might have to reenter the password.
Connect: Press the large 'Connect' button from the VPN's main window to launch your VPN connection. From here, you can fiddle with the VPN options or change servers.
Remember, while setting up a free VPN on your iPhone is easy, it's crucial to choose a trusted provider to ensure your online safety and privacy.
Please note that these instructions are for iPhones running iOS 8 or newer, including iPhones from generation 4 onwards. If you have an older version of iOS, you can set up a VPN on your iPhone via Safari and the Settings menu.
Is a free VPN safe to use? 
While some free VPNs are safe and reputable, others may compromise your privacy. It's essential to research and choose a trusted free VPN service like the ones mentioned above.
Can I use a free VPN for streaming?
Free VPNs may have limitations in terms of data and server access, which can affect streaming quality. Consider a premium VPN for uninterrupted streaming.
Are there any risks associated with using a free VPN?
Free VPNs may monetize by displaying ads or selling user data. This can be a privacy concern. Stick to reputable free VPNs with transparent privacy policies
Conclusion
In conclusion, finding the best free VPN for your iPhone is possible when you prioritize privacy, security, and performance. While free VPNs can offer a level of protection, keep in mind that premium VPN services often provide more features and higher data limits. Make an informed choice, and you can enjoy a safer and more secure online experience on your iPhone.
Related articles :
What Is Dial Assist on iPhone and How to Turn It Off or On
What Causes Blurry Screens on iPhones and How to Fix Them?