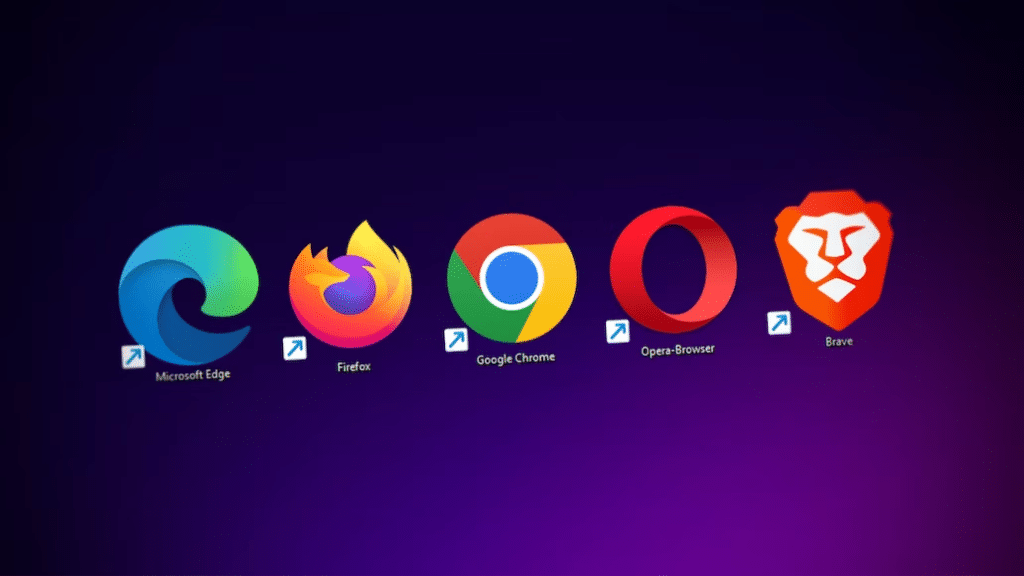 Regardless of the operating system on your device, a web browser is a necessary tool. Internet Explorer was typically provided as a default program for Windows users right out of the box. It is not, however, publicly accessible as a downloaded program on any platform as of its discontinuance in June 2022. Fortunately, Internet Explorer on macOS has a number of well-liked substitutes. Several of them will be covered in this post.
The top IE substitutes for Mac
Safari, an internal browser from Apple, is the greatest substitute for Internet Explorer. It has all the extras that a person would want in a web browser. Here are some alternative possibilities for you if you're not content with it.
Google Chrome 1.
Google Chrome, a free web browser, was created by Google. Because of its cross-platform capabilities, it is one of the most widely used web browsers. Among many other platforms, it is accessible for macOS, Windows, and Linux. You can back up and load your data between systems upon login because it is directly linked to your Google account. These data consist of passwords, bookmarks, and autofill information.
"Extensions," which are often supplementary tools that might enhance your browsing experience, are a key element of the Chrome browser. For this browser, all Google tools are automatically optimized. For instance, if you access a website in a language other than your own, your browser will give you the option to translate the entire page into that language or any other language you choose. If you're looking for an Internet Explorer replacement for macOS, Chrome is a great option.
Mozilla Firefox 2.
For some now, Mozilla Firefox has been a well-liked option. It is accessible on a variety of operating systems, including macOS, Windows, Android, and others. It is widely acclaimed for its security features, including ad-blocking, anti-tracking, and anti-fingerprinting. Additionally, it is a reasonably light application, which is perfect if you place high importance on RAM management. Since the release of its Quantum upgrades in 2017, Firefox has offered a simple and streamlined user interface. It includes a lot of helpful functions, like translation, picture-in-picture mode, history, and bookmarks. In a nutshell, a fantastic option if you're seeking a fast, private browser. 
Microsoft Edge 3.
 Chromium Edge Microsoft's Chromium browser is the replacement for Edge. It is built using the same open-source project, Chromium, that powers Google Chrome. Because of this, it has a number of Chrome's features and promises to make browsing easier and faster.
It has an "Internet Explorer" mode that enables users to quickly load outdated websites. With this browser, users may access the Chrome extensions store just like they could with the Chrome browser. It has malware and phishing detectors, ad-blocking trackers, and other security features. If you love the Microsoft ecosystem and want a hassle-free browsing experience, The Edge Chromium is a great IE substitute.
Opera Browser 4.
The feature-rich web browser Opera Browser is accessible on a variety of operating systems, including macOS, Windows, iOS, etc. While providing a tone of tools for its users, it focuses on utilizing little RAM. A built-in ad blocker, a battery-saving mode, a snapshot (for screenshots), and other features are among these tools.
The download manager included with Opera enables you to pause, restart, and schedule downloads. Opera Turbo, another function of the browser, compresses data to speed up browsing on sluggish connections. A library of add-ons and extensions is available. Multiple devices can share the same history, bookmarks, and other browser settings. If you want a lightweight browser but also want to get the most out of your browsing experience, the Opera browser is a no-brainer.
Brave Browser 5.
Brave Browser, which debuted in 2016, is the newest player when it comes to Mac Internet Explorer alternatives. Despite this, it has gained popularity among users as a choice. It is a cross-platform, open-source web browser that is free to use, with the primary goal of presenting its users with as little advertising as possible while they browse. By obscuring your browsing history and disguising your IP address, it protects your privacy. 
Because Brave is a cryptocurrency project, it has a "Brave Rewards" program that enables users to acquire Basic Attention Tokens (BAT) by seeing adverts that respect privacy. By using this token, Brave browser users can also tip content producers. You can use the browser to access "Tor." It has every standard feature there is to have. If you want to browse the web privately and without ads, this is the browser for you.
Avast Secure Browser 6.
The Secure Browser, created by well-known antivirus vendors Avast, places a high premium on user protection and privacy. For the same, it includes numerous features, such as an integrated ad-blocker, anti-tracking tools, safe banking, etc. Additionally, it contains a password manager that creates secure passwords, stores them, and syncs them across all of your devices. 
The secure browser has a built-in VPN that enables users to safely visit geo-blocked websites while masking their IP addresses. Its download manager is another significant function, allowing users to download audio or video files from any website, including YouTube. Avast Secure Browser may be an excellent choice if security is an area where you don't want any compromises.
Vivaldi 7.
Cross-platform freeware called Vivaldi was created using the Chromium engine. Its main goal is to give people a straightforward browsing experience that they may personalize. It offers a variety of themes and color schemes for personalization and enables users to add their own toolbars, menus, and keyboard shortcuts.
Users can take notes while browsing a website and save them for later use using the browser's unique "Notes" feature. Additionally, it has a tabs stack that conveniently and uniquely places tabs. It also offers a store for add-ons. Vivaldi is the best option if you want a seamless and customized browsing experience.
Conclusion
Internet users were discouraged by the end of Internet Explorer and began looking for alternatives. Despite not being a native app to the environment, Internet Explorer alternatives for Mac are sought after even by macOS users. In this article, we provided readers with a list of options. The ideal browser for Mac users will ultimately depend on their unique requirements and tastes.